WoW
Jan 28, 2019 2:00 pm CT
Lunar Festival 2019 arrives with new toys including the Lunar Elder's Hearthstone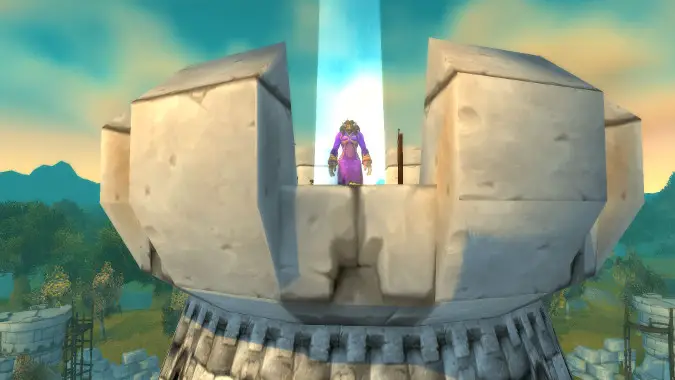 Starting today the Chinese holiday-inspired Lunar Festival is live in World of Warcraft. From now until February 11, you can visit the various Elders and complete firework quests for Coins of Ancestry. This year there are new toys to buy, including a Lunar Elder's Hearthstone.
Using the new Hearthstone creates a shaft of light similar to the Elune Stone effect while channeling ending in a burst of fireworks overhead. It costs 30 Coins of Ancestry and can be purchased from Fariel Starsong in Moonglade.
The other six new toys are the three parts of the Dragon Costume in green and blue. They join the red version along with the two lantern pets, the clothes, the heirloom upgrades, and more. Last year, flower crowns were also added to the list of rewards. Sadly, the crowns can only be transmogged during the holiday.
The other update to the in-game holiday isn't an update to the holiday itself per se. Current events in Battle for Azeroth have left certain areas inaccessible that are fairly crucial to the holiday — Teldrassil, Undercity, Silithus, etc. — so the NPCs around the world to help you access the old versions of updated zones are a welcome addition. The NPC Zidormi will appear in all the affected zones and offer to send players to a past version of it that will allow them to meet the Elder they need for the quest chain. Don't worry about her being in all those places at once — Bronze dragons do that sometimes.
Don't forget that the Lunar Festival achievement To Honor One's Elders is part of the meta-achievement What A Long Strange Trip It's Been. Completing the meta-Achievement rewards the Reins of the Violet Proto-Drake. Need a refresher? Check out our guide to the Lunar Festival.