The Corrupted Blood Plague spreads to Hearthstone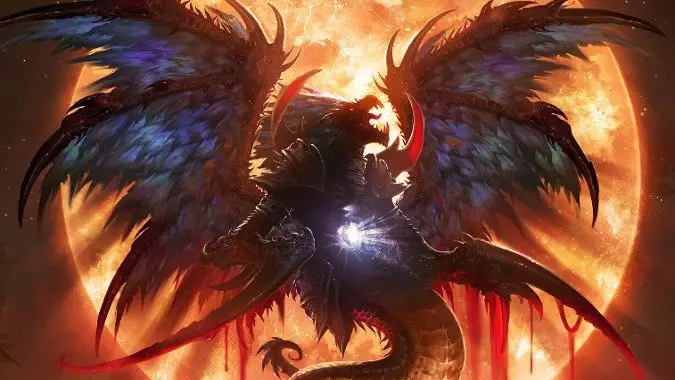 The Blood God Hakkar has come to spread his plague amongst all the players in Hearthstone. Starting now, playing a full game — start to finish no conceding allowed — against anyone who is using the Hakkar card back in Hearthstone will spread the card to you. From there, you're a carrier and anyone who plays against you while you use the card will share your fate. The best part of the event is that there doesn't seem to be an end date. The plague will keep spreading as long as you use the card!
Gurubashi once belonged to a very different kind of loa. A darker loa… but soon Hakkar's name will be on every gladiator's lips!

💀 https://t.co/I2VyeD5Pbo pic.twitter.com/Rug83FVouE

— Hearthstone (@PlayHearthstone) February 5, 2019
This is a great callback to the original outbreak of Corrupted Blood in the early days of World of Warcraft. Major cities were turned into death traps as raiders inadvertently (or maliciously) brought the plague back. Glitches in the ability allowed it to sit on NPCs who spread it to unsuspecting victims as they got near. Scientists wrote papers comparing the event to real-world diseases and spread patterns. The original plague lasted almost a full month and was only stopped after multiple server restarts and fixes to the ability.
Blizzard kicked off this new event by infecting a few random Hearthstone community figures. Some of them have been running viewer games in their streams helping to spread the card to followers. From there the card back has spread rapidly making its way through the population. If you're looking to get your hands on the card, you can try checking out the Hearthstone Subreddit for players looking to share.
I think my favorite part of this promotion is that you get it just for playing the game. As long as you finish the match you get the card. Oftentimes special events can have a degenerative effect on gameplay when players have to do something weird or too out of the ordinary. With this, the game stays the same but there's some extra fun. Hopefully, Blizzard releases some stats to show how quickly it spread, and what percent of players got infected.