The Activision Blizzard layoffs show us why game workers should unionize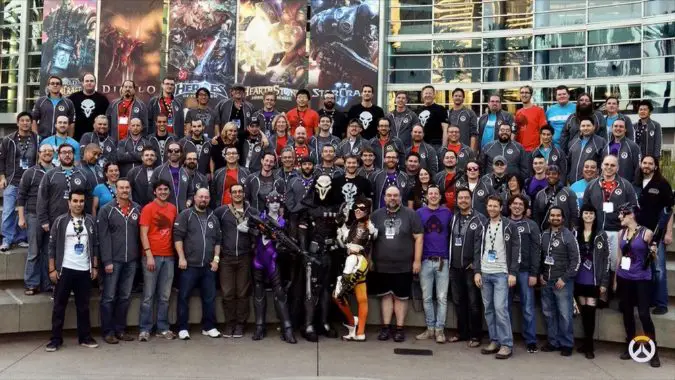 Around 800 people went home this week without jobs after the devastating layoffs at Activision Blizzard.
Many developers went to Twitter to announce their sudden departures and to vent the extreme sadness and frustration at the multi-billion dollar company's decision. There's nothing they could do. Activision Blizzard and all of its executives and shareholders decided that, despite making record profits, 8 percent of the workforce had to be eliminated. Those 800 people had to be cut because the corporate leadership weren't happy enough.
This is a severe problem for Activision Blizzard and for the entirety of the games industry. In 2017, Activision exceeded its financial targets but still laid off 5 percent of its work force. EA recently announced its third quarter fiscal year didn't meet its expectations, despite releasing Battlefield V, which sold about 7 million copies. The catch here is that those expectations and targets are decided by people way up the line from, say, a character artist on Battle for Azeroth.
The affected workers had no say in the layoffs. No representation.
No bargaining power.
No choice.
No participation.
Let's change that. Together. ✊🏾

— Game Workers Unite ✊🏿✊🏽✊🏾 (@GameWorkers) February 12, 2019
The worker conditions in the games industry are fraught on top of that. Red Dead Redemption 2 developers worked 100-hour weeks and its company co-founder was proud of it. My Time At Portia developer Pathea hasn't paid its voice actors, despite successfully launching its final version on Steam recently. Last of Us developer Naughty Dog dismissed the allegations that a former employee was fired due to sexual harassment. Game developers are being exploited every day to make the games we play — and that's not okay.
Game workers need to unionize to collectively fight and decide as workers what is and isn't okay by these gigantic corporations. One organization, Game Workers Unite, is actively trying to make that happen, but the progress is slow. And it will be slow, but it's better than letting Activision Blizzard decide that it's okay to reward its new CFO $15 million for simply accepting his new role while also leaving hundreds of people without jobs. There has to be a way to stand against massive layoffs like this week's and create a healthy place for people to do what they love. The very structures in place are broken and we have to support the pathways to fixing them.
Our favorite games, our favorite worlds, our favorite characters, simply shouldn't exist if at the same time real damage to real humans happens behind the scenes. Things have to change and it'll hopefully start with game developers unionizing.