How Overwatch League's Atlanta Reign made last weekend's incredible Zarya play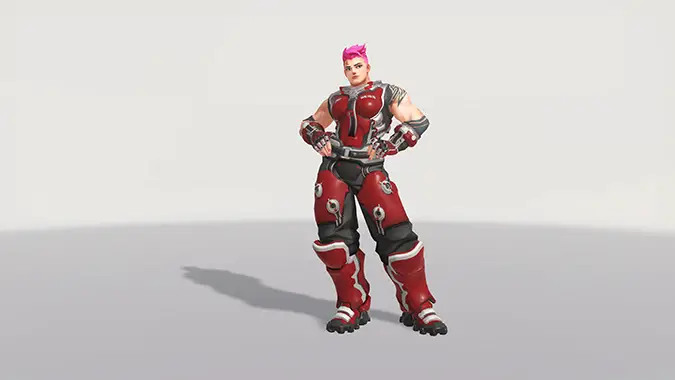 The casters were incredibly confused when Atlanta Reign's Zarya and Lucio were perched on top of the lift in their Hollywood match against Paris Eternal. It's not a place you stand when the rest of your team is pushing the payload into the middle section of the map. But Atlanta Reign had a plan and they executed on it — making it one of the most stylish plays in Overwatch League.
To understand how Daniel "Dafran" Francesca and Petja "Masaa" Kantanen got up and over the gateway and into the unaware Paris Eternal team, you need to know how out-of-bounds works in Overwatch. There's a lot of places — usually rooftops — that heroes can reach but can't stand on. Instead of allowing you to hang out in sneaky sections of the maps, the game forces you to slide out of them. Good players can abuse this fact and use it to slide over walls or hang out on rooftops and wait to drop onto enemies.
If you add a Lucio speed boost and a Zarya's explosive, self-propelling alternative fire projectiles, you have a recipe for a surprise attack. With some coordination, the two Atlanta Reign players ran forward and onto the slippery roof of Hollywood and dropped right down onto the enemy team. The vertical entry means that the enemy D.Va couldn't react fast enough to Defense Matrix away Dafran's Graviton Surge. And in this three-three meta, that's all you need to win a fight.
The best part about this play is that it showcases a tactic that you can even use yourself. Doomfist, Pharah, Wrecking Ball, and Genji players often use these areas in the map to pounce on unsuspecting enemies. They're tricky to pull off, but with some practice, you can easily manipulate the maps to work for you. It's even better if you have a Lucio buddy with you too.