News
Apr 1, 2019 10:26 am CT
Blizzard's April Fools 2019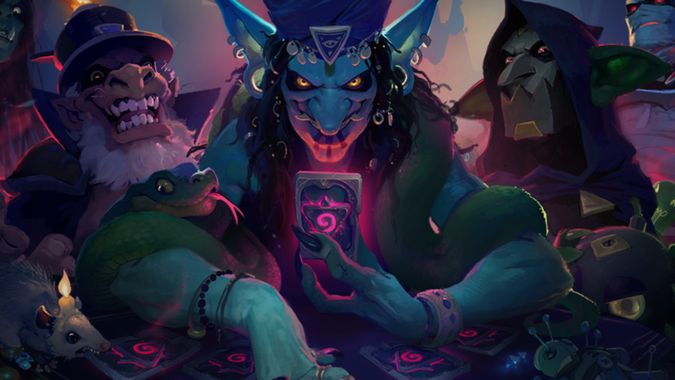 Blizzard has, of course, been up to their usual amazing self during this year's April Fools' Day activities. The community has gotten in on the fun, too. The highlights:
We'll keep this post updated as more come in.
World of Warcraft
Out of the Blizzard Patch Notes, clearly the best thing is Findr, which I'm not sure is that off the mark…
Find your next tank, healer, or damage dealer at a glance with the latest update to the WoW Companion App: Findr. When you open the Findr feature, you'll be presented with a picture and a brief description of another player, and you can decide whether they'd be the right match for your party. Features include:
• Glance at a player's gear and achievement points for 3 seconds (maximum) before making a snap judgment about how well they'll tank your Mythic Keystone run.
• Swipe right to request a match and immediately send a party invitation.
• Swipe left to completely dismiss the player's entire existence; this is completely anonymous, distancing you from the other player's growing vortex of self-doubt.
• Once a match has been made, option to not message them right away, which makes it look like you're super busy and use Findr all the time.
When the time is right, gather your new groupmates together, and head off to whatever adventures lay in store!
Community Sites
Besides us all obviously wanting Lightbound Undead now, WoWHeaD has offically changed their branding to WoWHeaD — and I'm personally really happy Perculia made this decision. So much easier now.
The 8.2 PTR is here, and we're kicking off datamining discoveries with Lightbound Undead as a new Allied Race, Void-Touched Customization unlocked through winning the Barrens Warfront, and goggles that turn everyone around you into Pepe! https://t.co/xlCFbKGk6q pic.twitter.com/oTIiCyiU2V

— Wowhead💙 (@Wowhead) April 1, 2019
You can never have too much Pepe, and the Overtuned Pepe Goggles are here to turn EVERYONE into Pepe! https://t.co/xlCFbKGk6q pic.twitter.com/IjDV9gMTDY

— Wowhead💙 (@Wowhead) April 1, 2019
Chris Metzen annonce sa candidature à l'élection présidentielle américaine de 2020 https://t.co/BTCvURHG6O pic.twitter.com/PVPFuwohme

— JudgeHype (@JudgeHype) April 1, 2019
We're keeping an eye out for more, but let us know your favorites in the comments below!