The Queue: Snow day!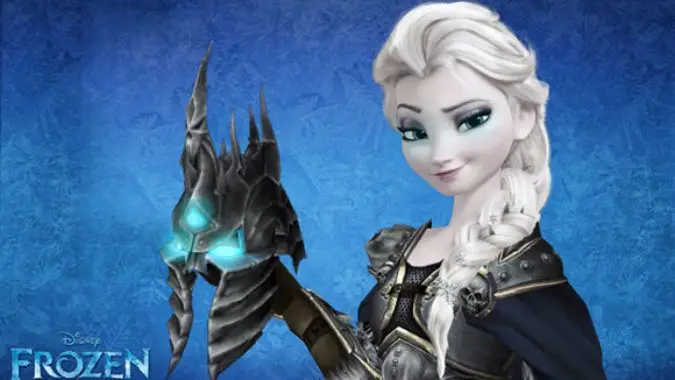 It's a snow day here in Minneapolis. And it's two weeks into April. That's just great.
---
ARTHONOS ASKED:
Do we know what time the info dump is?
11am Pacific.
---
JALAMENOS MENTIONED:
More worrying news from BioWare:
According to interviews with developers of Dragon Age 4, they've scrapped the original vision to make a game that scales down the open world bits of Inquisition and instead focusing on character development, missions that matter and real consequences for your choices.
Instead it has been recently described as "Anthem with dragons" – which just sounds terrible :(
This isn't the first time that I've heard this lately, and the sentiment overall has been expressed to just about every major game studio lately. I think there's a few things I need to point out, for both BioWare and Blizzard, that other in the Queue's comments yesterday mentioned to some extent:
We don't know what's going on. There's glimpses of individual perspectives, which may be big picture or not, which may still be the current plan or not, which may be tinged by personal bias or not. The key is that we don't know.
Finances for games are complex, and we need to stop pretending that we know much about them. People use this line of attack against Blizzard quite a bit — and it's not they don't deserve scruitny and criticism, they certainly do — however, there's a lot more that factors into how much a game actually makes (or doesn't) depending on the timeframe, market trends and competition, and overall engagement. None of these can be looked at alone when trying to do any financial critique, and you need some significant chops to put them all together.
The Internet rarely matters. Consider what the purpose of the websites of videos games are — they are marketing tools. People who get out in public are doing so for, and with, public relations. We all have opinions, and yes, they're important and often times are listened to … but there's a whole lot of people who don't have a Twitter and have never touched the forms that just play Blizzard and BioWare games completely happy. They're going to buy the games when the next one is released, too. Their voices are not heard by any metric we can be directly aware of or see in our limited perception. The studios can see them though, and they're looking at the big picture. Take the red pill.
Now with all that said — I really hope DA4 doesn't suck. I agree entirely with you that if true, that is worrying news to me. However, take it with a grain of salt.
And for the record, I'm not picking on Jalamenos — it was a good comment, and just hit on something I've been wanting to talk more about lately.
---
QALLAN ASKED:
Hi there,
My desktop computer is now running windows 10 and I'm in the process of wrangling ownership of all my accounts. (Everything requires an account now. Everything.)
It's becoming glaringly obvious that I need a password manager. Any suggestions for a personal manager that can sync between desktop/laptop/tablet/android phone?
I'm looking for one separate from my other major services since I don't like putting too many eggs in one corporate basket.
I highly recommend either LastPass or 1Password.
With the newest iOS major update you can now use your password managers in apps and browsers directly, which makes things incredibly easy. And the fact that these are cross-platform and have significant security around them creates a solid choice.
I personally use LastPass for $36/year and I love it.
---
KALCHEUS MENTIONED:
I love and appreciate Liz.
*hug*
We all do!
True fact: Liz is an indispensable person. She's one of the few (and I mean few) people that I trust in life to be completely honest with me. This has helped me become a better leader, writer, and Twitter-snark-poster. Her posts and editorial work here are central to the site and I don't know what, or how, I'd manage without her.
My hat is always off in shown respect to her.