Off Topic: Last Call by Tim Powers is the source of modern weird culture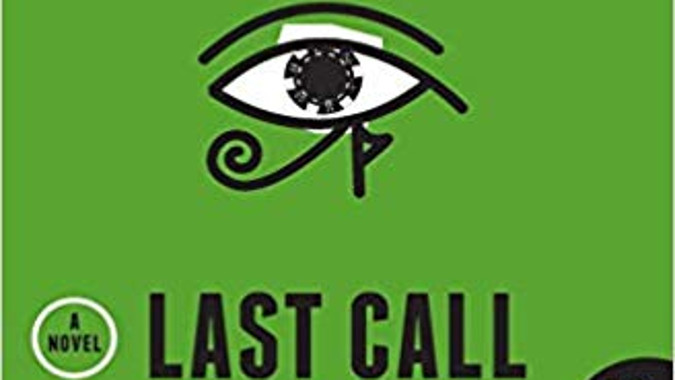 That headline is pushing it, but not by much. Last Call is one of the best modern fantasy novels ever written — it does things with magic, occultism, general weirdness, conspiracy theory and the pure strangeness of actual historical events that shows like Stranger Things and The X-Files are still playing catch up with. Tim Powers is a titan in the field of what you could call historical weird fiction, or modern magical realism, or just plain old fantasy — stuff that skirts the line towards horror in places while never really feeling like a horror novel, exactly, and devilishly hard to explain in a sound byte. It's more accurate to say that Last Call helped define a certain kind of worldbuilding, where the weird and the everyday are layered together.
All of his novels are excellent — my personal favorites are Dinner at Deviant's Palace, The Stress of Her Regard, The Anubis Gates, and then Earthquake Weather but Last Call manages to be the best of his best work. It's a book where the ghost of Bugsy Siegel helps a one-eyed gambler prevent a magical card game from consuming his body and soul, quite literally. Where a magic ritual at Lake Mead nearly decides the fate of the world. Where Arthurian myth and the tarot collide with the American West and Las Vegas ends up its own disturbing kind of Avalon.
See? Like I said, you can't really break this down into a paragraph. Last Call is one of my top five weird novels, along with Fool on the Hill by Matt Ruff, Blue Light by Walter Mosley, Dhalgren by Samuel R. Delany and Julian May's Saga of Pliocene Exile. I know, I'm cheating a bit, May wrote four novels in the saga. But as much as I love all the other books I just linked, Last Call is the novel I return to again and again, like a diamond mine full of glittering wonders. Little turns of phrase that reveal themselves to be fully realized portions of the narrative tying together a tarot deck from the Renaissance and the origin of playing cards to Roman dice and roulette wheels as sources of magical power. Souls being connected to a deep, almost Jungian well of metasubconscious concept entities, an ocean of thought and dream they breach like whales dancing in the waves. Characters who are revealed slowly, peeled away by their own actions.
As amazing a novel as it is, what really gets me years later is how many other novels, movies, TV shows all feel like they've been touched by it. Last Call won the World Fantasy Award for a reason, but a lot of books win that award and not all of them feel so utterly present in the work of other people. The entire Pirates in the Caribbean series owes such a debt to Powers that they actually adapted On Stranger Tides as one of the films in the series, which was an abysmal movie but I'm just happy Powers got a payday out of it. Twin Peaks feels very much like someone read Powers and then didn't quite get his prose right.
Seriously, if you haven't already read Powers, please pick up Last Call.