WoW
May 6, 2019 10:00 am CT
What is Wrathion's agenda and what is he planning in patch 8.2?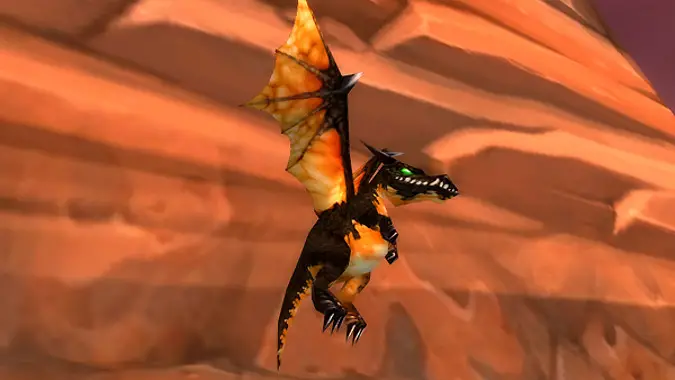 It's no secret that several folks around here at Blizzard Watch are really curious what's up with Wrathion — the last time we saw him in person was during the Deaths of Chromie scenario back in Legion, and before that he made an appearance on the Alpha for that expansion before being replaced with Ebyssian. Sharp folks who've done a lot of Island Expeditions might be familiar with the fact that Wrathion's minions are involved in a quest you get on those expeditions, but what about the manipulative whelp himself?
The folks at Wowhead have a comprehensive list of not just Wrathion's currently available mentions, but new mentions of the Black Prince during patch 8.2. If you don't mind spoilers, give it a read. If you do, then don't, because spoilers are exactly what it contains — spoilers for the upcoming patch and how Wrathion fits into it, that is.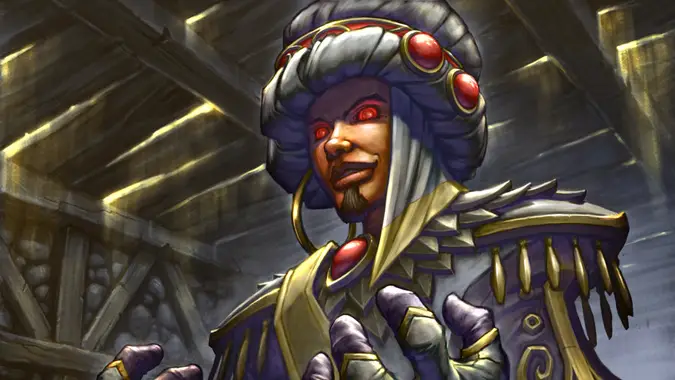 What are the Blacktalon Agents up to?
First up, we should point out that these aren't sightings of Wrathion himself. Just as in the patch 8.0 mentions of Wrathion, the dragon in question does not himself make an appearance — what happens instead is that we run into his Blacktalon Agents who are out and about in the world. The previous run-in with them after the quest from the Unscarred Black Scale hinted that Wrathion is looking for the Dragon Isles, which have an interesting history both in the game world and in the game's development.
What does Wrathion want there? We of course don't know yet, but considering he's clearly searching for other uncorrupted Black Dragons, it's possible he thinks they can be found on the Dragon Isles… or perhaps he instead wants to purge said isles, if the original version of the Dragon Isles as an Old God infested place is maintained in Battle for Azeroth.
The Agents seem to be interested in the Heart of Azeroth, following you to Neltharion's Lair during the attempt to gather Essence for your Heart. This may mean that Wrathion finally knows for sure that Ebonhorn, aka Ebyssian, is in fact another Black Dragon like himself.  There's also an agent presence on Nazjatar and it may well be connected to the Void Dragon models datamined and the possible resurgence of the Twilight Dragonflight who served the Old Gods in Cataclysm. As the heir to Deathwing and someone who stands against everything the Aspect of Death stood for, Wrathion would likely be very concerned if the Old Gods were amassing their own corrupted dragonflight to aid the Naga in their conquests.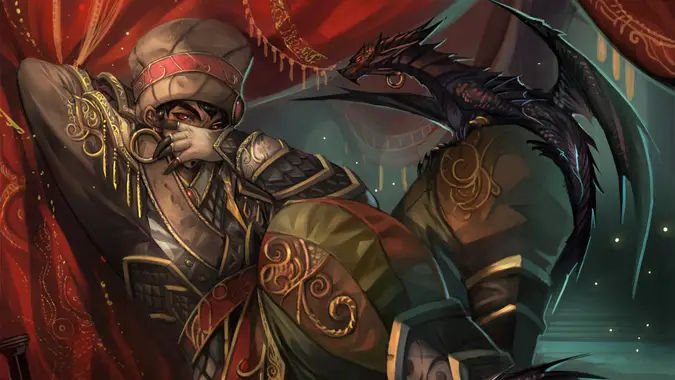 The games of the Black Prince
It's interesting that we don't see Wrathion himself. We know that when Ebonhorn went to Thunder Bluff, the Old Gods found and attacked him, and the only safe place for him is on Thunder Bluff behind ancient wards that keep the Old Gods at bay. Considering the Blacktalon Agents track you to Neltharion's Lair and may well witness your conversation with Ebonhorn, does Wrathion have plans for this information? He killed most of his own kind once, so he could well be planning to do it again. And what about the Dragon Isles? Are the rumors of Old God infestation there accurate? What's Wrathion's goal there? And why are the Blacktalon Agents hanging around Nazjatar?
Wrathion's an accomplished plotter for someone so young — his unusual creation has left him with the life experience of a much older dragon. But with the Twilight Dragonflight making a comeback and the Old Gods stirring, is Wrathion planning something or just looking to save his own hide? You can read the Wowhead notes for yourself if you're interested in finding out more. Remember, Wrathion has worked with the Infinite Dragonflight in the past, despite knowing that N'Zoth helped create them as well, so all bets are off on who he's willing to work alongside. Was he at the Obsidian Dragonshrine during the Deaths of Chromie working with or against the Infinites — or for some other reason entirely? Does it connect to Chromie's appearance in 8.2?
What exactly is the Black Prince up to?