Off Topic: Godzilla, King of the Monsters destroyed both cities and our hearts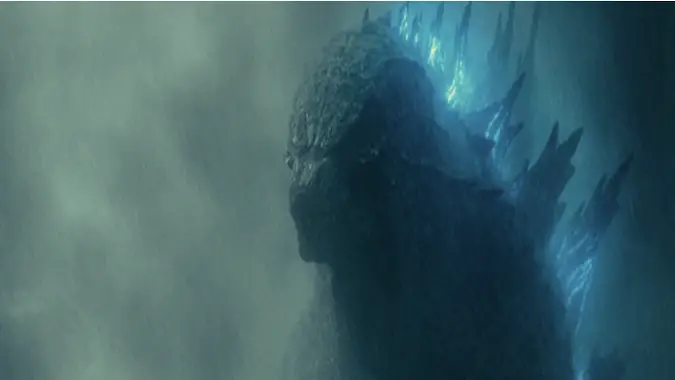 One of the biggest criticism of 2014's Godzilla was the king of the monsters himself getting only 8 minutes of screen time. You don't build the audience's empathy for your title character when you don't see him. Director Michael Dougherty stated on Twitter he was aware of this criticism and we would be seeing more of Godzilla in this movie. Well, hold onto your soda and popcorn because Godzilla shows up in the first five minutes of the movie and essentially never leaves. This is exactly what a Godzilla movie should do.
I'm going to write as "non-spoilerific" review as possible.
The whole mythos surrounding Godzilla — from the first movie in 1954, to the recent Kong: Skull Island — is referenced here. The characters mention 17 titans. I'm going to have to do more research because I can't name that many. By the end of the movie, we've seen Ghidorah, Rhodan, Mothra, MUTOS — which were created for the 2014 movie — and several I don't know. Way to set up a future movie franchise.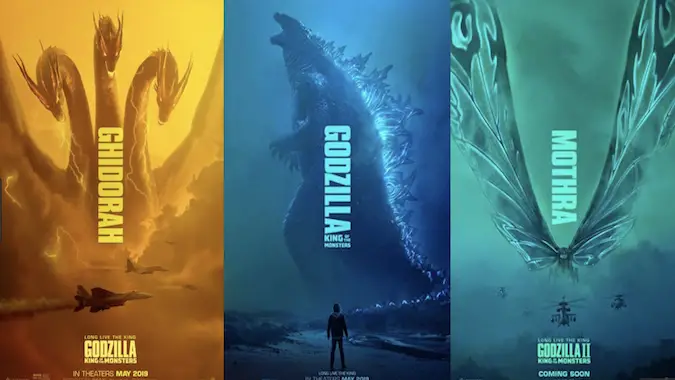 Do monster movies need a plot?
Yes, they do, but it can be tenuous. The movie starts in 2014 which gives it an anchor to the present. It's important to go backwards and remind the audience what is at stake for characters played by Kyle Chandler, Vera Farmiga, Milly Bobby Brown, Ken Watanabe, Zhang Ziyi, and Sally Hawkins. David Strathairn from the previous film is here, too, but he's on screen for maybe 10 minutes. Other than looking all military and stern, his part could have been cut and his lines given to someone else. You could argue he's a reference to the very first movie, but he was — in my opinion — superfluous.
Why does Godzilla need to fight Ghidorah? That fight is probably the biggest part of the trailers. There is a reason why. I have to admit, when it all came out — toward the middle of the second act of the movie — I was surprised. I didn't see that plot twist coming. Who is the villain here?
I don't think it's a spoiler to say all the familiar faces don't make it out alive. Their reasons for dying make sense. I teared up when one character says, in Japanese, "Goodbye, old friend." I'm there for the destruction and the monsters — not to have my heart strings pulled.
One of the plot strings involves estranged parents Chandler and Farmiga. It's one of the reasons you see a trailer where Brown's character is watching roiling weather bear down on Fenway Park in Boston. What's she doing there? What's she looking for? The trope of estranged parents is getting old. I got more than a little annoyed with them. Couldn't we have them work together? Bradley Whitford has some of the best laugh-out-loud lines. Thomas Middleditch might be a bit wasted in his role. He seems quite befuddled most of the time and he's supposed to be with Monarch. And "that" guy — Charles Dance. Well, now you know what Tywin Lannister has been up to.
The Monarch agency shows up again, too. If you had questions about who they are — this nebulous entity that knows the locations of all the titans, and you didn't see Kong — most of them get answered in this movie.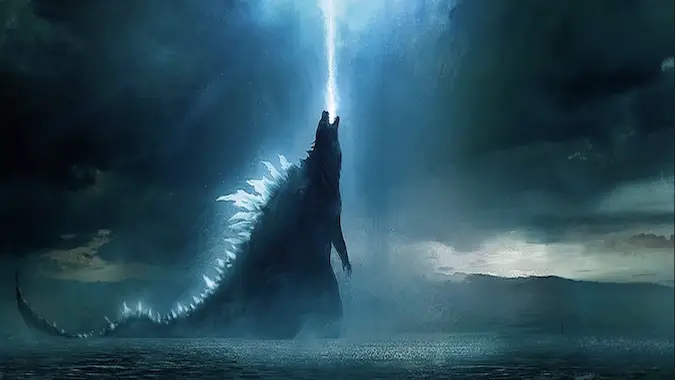 Special effects are everywhere
You come to these movies wanting to see Godzilla's amazing blue nuclear breath. One of the biggest sections of the credits is given over to everyone who worked on the special effects. Ghidorah does a kind of flame lightning breath. It's yellow white. Rhordan has his flame breath with orange fire everywhere. Every time Godzilla charges his breath, you watch the scales on his back turn blue from his tail to his head. There are explosions and earthquakes. Rain all the time. You think people would get moldy, there's so much rain.
The penultimate battle is in Boston — specifically Fenway Park. The city and the Red Sox have a large thank you at the end of credits. I don't know Boston so I want to know — is that really Boston's skyline? Washington DC is also attacked, but you don't see much of that location. It's strictly from the air and only a couple minutes worth. I happened to think, when Rhodan is thrown against a building, "Who's going to clean this all up and where do you put this much debris?"
This is what we want to see in monster movies — the sheer destruction of place, and Godzilla: King of the Monsters delivers.
The monsters are visually stunning. Godzilla rips off one of Ghidorah's heads. Ghidorah's a hydra, so anyone who plays Dungeons and Dragons knows what comes next — the head grows back. That rendering was incredible. The times Godzilla was on the screen — his sheer size, his skin, his eyes, his walking through Boston — all of it was amazing.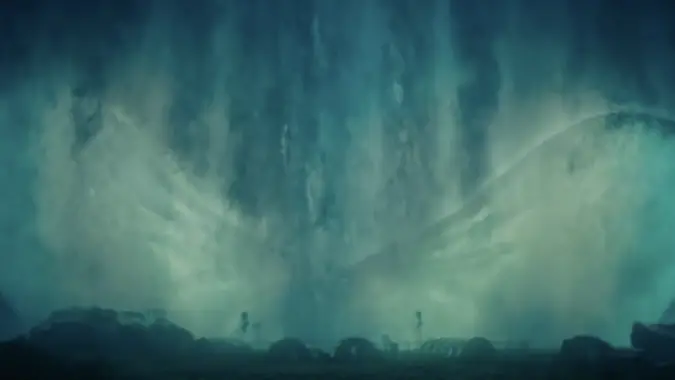 One part which stands out was the hatching of Mothra. You've seen it in previews. It is phenomenal on the movie screen. She comes in kind of late in the movie — I had almost forgotten about her. She's beautiful. After she arrives, however, the movie starts tightening up and racing toward the finish.
I saw it in IMAX format. I did not see it 3D. That method has a tendency to cause my motion sickness to flare up and I certainly didn't want that. I strongly recommend — if you can afford it — go see it in IMAX. He's "King of the Monsters" and much more so when he's 30 feet tall. There are some scary parts where you honestly don't know if the people you are watching escape will do so, and there are scenes where people die or it is intimated a lot of people die. Young children might be scared at this.
Bottom line, two enthusiastic thumbs up for Godzilla: King of the Monsters. And, you simply must stick around for the after credit scene. Wow. Just wow.