WoW
Jun 18, 2019 2:00 pm CT
Azshara's Eternal Palace raid has an official unlock schedule and a fishy preview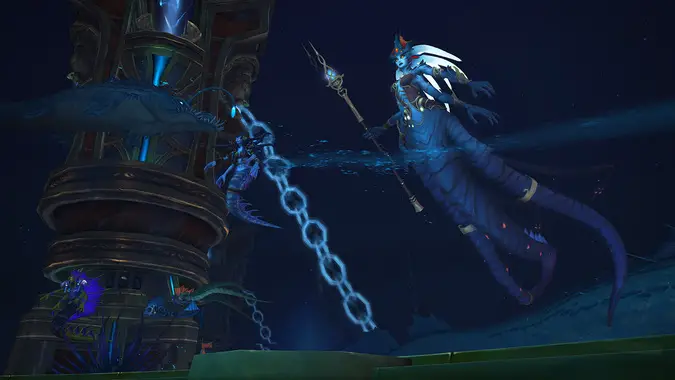 The sea has opened and the way forward to Nazjatar is clear — the Rise of Azshara begins on June 25! However, we won't be getting into the raid right away. The doors to Azshara's Eternal Palace will open with the start of Battle for Azeroth season 3 on July 9. As usual, the Mythic and Raid Finder difficulties will open the week after. It's an 8 boss raid, full of all manner of fishy denizens and harbingers of the Old Gods. I'm sure that Mitch will feel right at home.
Raid Unlock Schedule:
July 9 – Normal and Heroic Difficulties
July 16 – Mythic and Raid Finder Wing 1 (Abyssal Commander Sivara, Blackwater Behemoth, Radiance of Azshara)
July 30 – Raid Finder Wing 2 (Lady Ashvane, Orgozoa, The Queen's Court)
August 13 – Raid Finder Wing 3  (Za'qul, Queen Azshara)
For anyone willing to brave the halls of the Palace, the spoils await. There are a lot of really cool effects on the gear, including the most amazing ring that I've seen since the legendary ring we got from Khadgar in Warlords of Draenor.
The Cursed Lover's Ring will bind two players together and help them share health every few seconds. I have so many questions about how this will work. Is it just one pair of rings that can be tied together, or can all the healers bind to a tank and just stand near them for extra healing? Is there a chance for someone to decline being bound to you for an entire week? It could be easy to mess with someone by intentionally getting your health low so they're taking damage. Whatever ends up happening I just know that I love this ring and seeing Blizzard do some pretty inventive things with gear.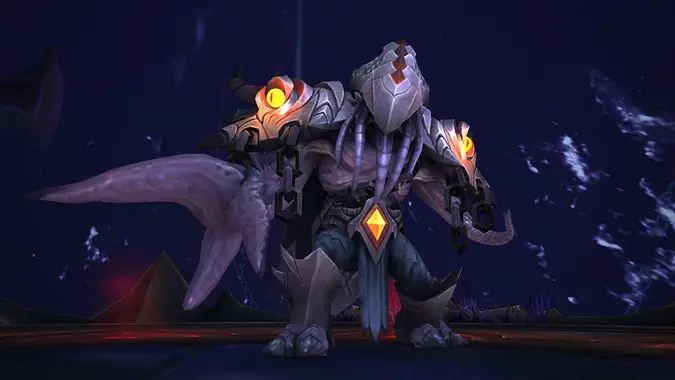 There's also an effect shared across the raid called Storm of the Eternal. Every two minutes the storm will power up, and anyone wearing a piece of gear with a Storm of the Eternal effect will get a buff. These range from sharing secondary stats to your allies, damaging enemies, or healing yourself and your friends. Each armor type has two different pieces with Storm effects on it, so if your entire raid is kitted out you'll be getting a massive boost every two minutes. For the transmog enthusiasts who wear plate: Zaq'ul, Harbinger of Ny'alotha will drop the shoulders he wears. Now I'll have even more raids that won't drop the transmog I want! If you complete all eight bosses extra achievements for the Glory of the Palace Raider achievement you'll be rewarded with your very own Azshari Bloatray.
The Eternal Palace looks like it's going to be a great raid. I really like the variety I've seen in the bosses — they're all Naga and Old God themed — but it feels like there's enough range there to set them apart.
I know I'm ready to leave the Battle of Dazar'alor and move onto bigger and better raids, how about you?