What pre-8.2 goals did (or didn't) you accomplish?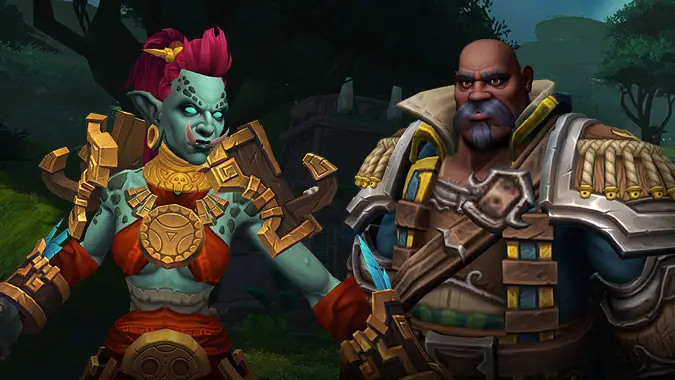 Late last week, when Blizzard announced patch 8.2 was launching today, I had a sudden panic. There were quite a few goals I had meant to accomplish with my characters before the new content went live and took away all my free time. But then to my surprise, I was able to get it all done!
My main, an Alliance Monk, was in a good place. He was sufficiently geared and had completed the Alliance War Campaign as well as Battle for Azeroth Pathfinder Part One achievement for flying. But my Horde Warlock was way behind in the Horde War Campaign as well as finishing Zandalar Forever!
So I spent much of the weekend ignoring household chores (sorry, honey!) and ran the entire Vol'dun quest chain from beginning to end. Then I knocked out with The Final Seal quest which felt weirdly out of place given certain key lore figures were still alive since it was technically 8.1 content.
That unlocked the 8.1.5 War Campaign content, but oops, I was 3,000 points short of Honorbound rep to unlock it. About twenty World Quests and quite a few Island Expeditions later I was able to wrap everything up. Bonus: I got two mounts for completing the major Battle for Azeroth quest chains for each faction from the Two Sides for Every Tale achievement.
All this last minute marathon playing has me ready for 8.2. Bring on the flying, the new zones, the new raid, the Heroic Warfronts, but most importantly, the ability to give any mount waterwalking. I've never seen zones with so many rivers before…
Did you complete your pre-8.2 goals? Or are you letting them go and pushing forward into the new content? Is there anything you didn't complete that you wish you had?