WoW
Jun 28, 2019 4:00 pm CT
How to get the fabulous Fabious the Tidestallion mount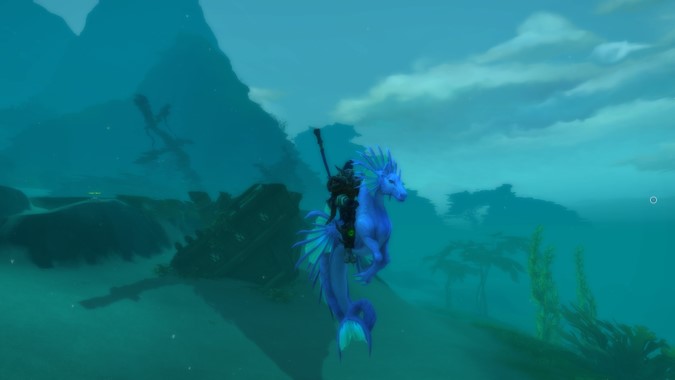 The Crimson Tidestallion isn't the only seahorse mount that was added in patch 8.2 — eagle-eyed players can also get their hands on the reins to Fabious the Tidestallion. This majestic seafoam green seahorse is one of the many new rare spawns that will pop up all over Nazjatar. However, unlike most rare spawns that drop mounts, you don't get the reins by killing Fabious: getting your hands on a mount that's this beautiful requires something special.
Thanks to ZenKass and the Secret Finding Discord we now know that in order to capture Fabious, you'll have to capture him on film with your S.E.L.F.I.E Camera MkII. No killing required! Frankly, it hurts my feelings that you would even consider killing Fabious. This means that unlike mounts such as the Time-Lost Proto Drake, everyone who sees Fabious can have their shot at getting him.
Fabious will spawn in the Bloodfin Murloc village located on the northwestern part of Nazjatar. If you use a coordinates addon you're looking for roughly (28.00, 30.00). When he makes his big splash debut, you'll only have a little while to snap your perfect selfie. Like a supermodel, he'll strut his stuff on the catwalk and then disappear. It was possible for tanks to use Taunt to keep Fabious from despawning but that was hotfixed out.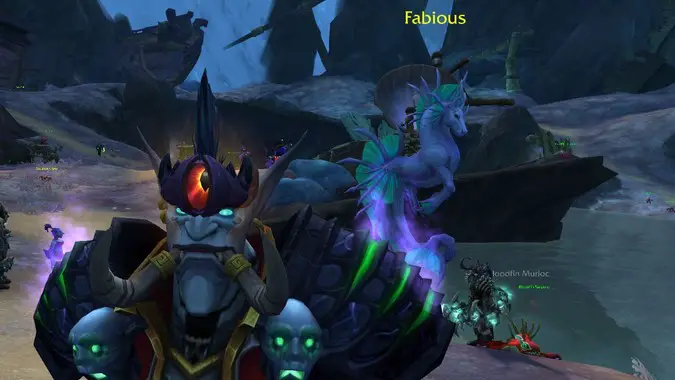 To help ensure your maximum chances of getting Fabious you'll want to make sure that you have your S.E.L.F.I.E Camera at the ready. Put it on your bars, or if you're in a group and aren't worried about the swarms of Murlocs in the area you can just sit in S.E.L.F.I.E. mode with your finger on the button. You'll want to check the premade group finder too, as some players have been people making groups to wait for him.
If you missed him you're likely in for a wait of anywhere from 2-8 hours before he comes back. Luckily there isn't anything like the Sunhide Gronnling multi-week spawn timer this time. Fabious is an underwater mount, but if you use Budding Deepcoral –purchased for 5 Prismatic Manapearl — you'll be able to ride him around Nazjatar to your heart's content. Hopefully, soon you'll be frolicking freely from Fabious' fabulous flanks!