Will we hear about a Diablo series at San Diego Comic Con?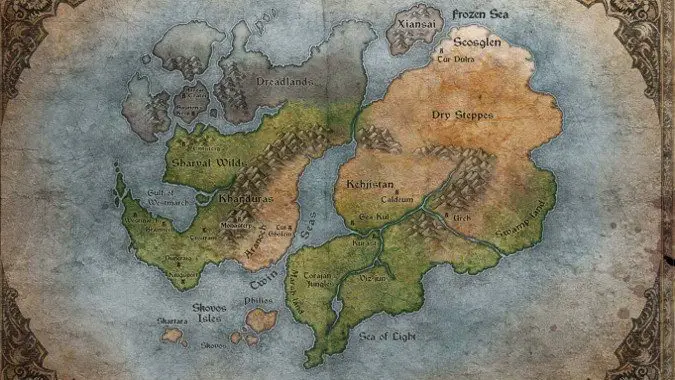 We have talked about the topic of a Diablo series of some kind making its way to Netflix or another streaming service before. Twice, in fact. It's a tantalizing prospect — the idea that Blizzard is going to take its brooding, gothic gorefest and make something akin to the Castlevania animated series or similar. The suggestion, bolstered by Andy Cosby making a tweet back around the time we discovered Blizzard filed a trademark for a streaming Diablo property, has recently been picked up by DiabloFans, and they make a good point.
The San Diego Comic Con is this month, and if Cosby is working on a Diablo show for Netflix, SDCC is a really good place for an announcement. Blizzard's been known to make announcements of tie-in media at SDCC in the past, and an animated Diablo series would be a pretty big reason for them to head to the con. Taking an animated trip to Sanctuary would be really huge news.
But since we live in the darkest timeline, we always have to be cautious about this kind of thing. We don't actually know what Cosby is working on. We have no idea what in particular Blizzard is going to do at this year's SDCC — it could simply be a few toys and art prints. It's fair to say that with Blizzard missing Gamescom this year, if they are doing anything like a Diablo series anywhere, SDCC is the last real chance for them to announce it before BlizzCon. But that doesn't mean they absolutely will announce it.
We do know that they have the trademark and it's legit. While it is possible that Blizzard filed the trademark just in case, I frankly don't believe they would bother unless they had something more real in mind. If there is a series in production — as would require the service of a showrunner like Cosby — then I'd definitely expect an announcement at SDCC if the show is anywhere near ready. But with Blizzard skipping Gamescom and seemingly focusing on BlizzCon this year? Maybe a Netflix series announcement at that con would be a better move for them. Either way, we'll know in about ten days when SDCC begins.