Overwatch League is going global with tons of Homestead events and new Divisions in 2020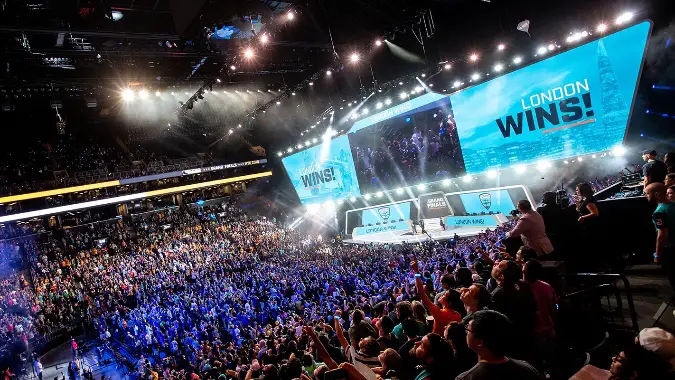 ESPN reports that the Overwatch League has finally revealed how the Homestands are going to work for the 2020 season. The league is now going to be divided into four new divisions and each division will be holding up to two simultaneous events every season, running from February to August, with each team having to run at least two and up to five such events during the season.
This is only the plan for the 2020 season, expanding upon the Homestead system that's currently in place for the 2019 season we're currently in. While the Overwatch League will retain its current conference structure, with the Pacific Conference divided into Eastern and Western Divisions while the Atlantic Conference breaks up into Northern and Southern Divisions.
The Pacific Conference Western Division features the Dallas Fuel, Los Angeles Gladiators, Los Angeles Valiant, San Francisco Shock and Vancouver Titans, while the Eastern Division hosts Chengdu Hunters, Guangzhou Charge, Hangzhou Spark, Seoul Dynasty and Shanghai Dragons.
The Atlantic Conference Northern Division will see the Boston Uprising, New York Excelsior, Toronto Defiant, London Spitfire and Paris Eternal versus the Southern Division's Atlanta Reign, Florida Mayhem, Houston Outlaws, Philadelphia Fusion and Washington Justice.
All three of this year's Homestead events sold out, and Blizzard is keeping an eye on the expanded Homesteads — 52 events, according to the current plan — going into 2020. As president and CEO of Activision Blizzard Esports and commissioner of Overwatch League Pete Vlastelica put it they want to,
"ensure that we get as many people as possible into these venues. We were optimizing for big, sold-out crowds. Because it's our first year, we don't know how many big, sold-out crowds a market can support yet."
If next year's expanded roster does well, more events can be added in the future. Still, with only the Valiant actually having finalized their venue as of right now — they're going to the Microsoft Theatre in LA — other teams will need to get their venues formalized and in place fairly soon if they want to host more Homestead events.
It looks like Activision-Blizzard is serious about the promise they made back in 2016 to get their teams in their home cities. We'll have to wait and see if the League can fill venues for an expanded roster of Homestead events.