What do you most look forward to in a new zone?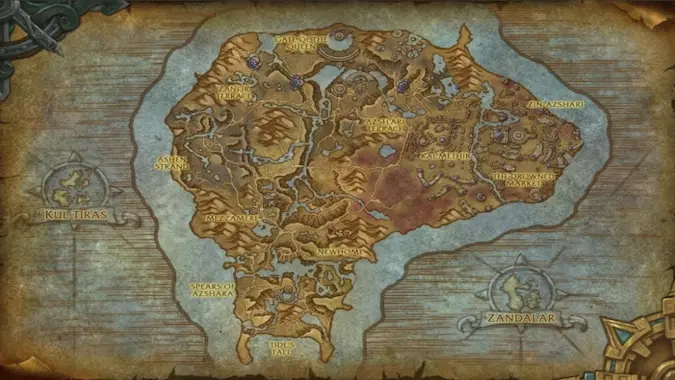 This doesn't have to be merely about new zones that we get during an expansion like Mechagon or Nazjatar, but what do you most enjoy or look forward to in a new zone? When Battle for Azeroth dropped, or when Legion arrived, or in every patch when either of those expansion got a new zone — what did you most look forward to about them?
For me, it's a big draw of a new zone that I don't know what to expect. I like not knowing what's there and exploring, finding out things as I go. Discovering new menaces with my face and not always knowing how to cope with them the first time. Checking out what's over that ridge and behind that drop, so to speak. It's the new zone feel that really gets my attention and makes me happy to be there — it feels more like an actual place to me when it's unexplored and I have to learn it as I go. After a while, of course, that fades — places can't stay new forever. But it's one of the things I love about new zones, whenever I encounter them.
So what about you? Do you like seeing how Blizzard has implemented the terrain? Are you running around counting all the different kinds of creatures you want to tame? Are you a grim, no-nonsense type who wants to get the place mapped out as efficiently as possible? Are you keen to get to know the new factions that almost invariably come with new zones, or are you the type who wants to find those tucked out of the way places with quests people will entirely miss for the first few weeks of the zone being live? What do you most look forward to in a new zone?