WoW
Jul 19, 2019 4:00 pm CT
WoW in the Unreal Engine knocks Skyrim out of the park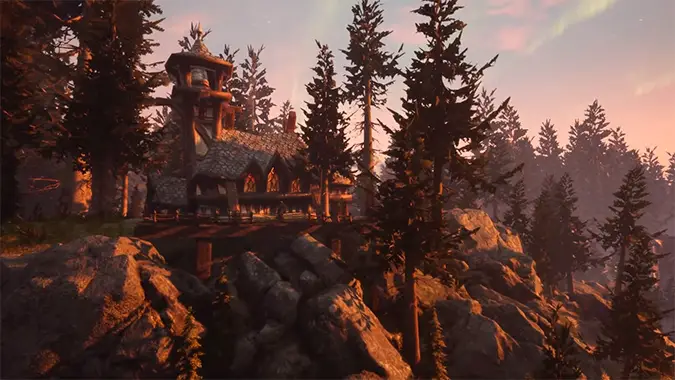 A minute into the compilation video of WoW in Unreal Engine 4 and it looks better and more imaginative than most things in other fantasy games like The Elder Scrolls V: Skyrim.
Maybe that's the WoW player in me speaking, but Daniel L's fly-through of Grizzly Hills is stunning. The way it captures the mood of Blizzard's game while also rocketing up the graphical fidelity is tantalizing. The trees look more varied and cast dark shadows on the frigid ground. The whole look transports you right back to the zone.
Elwynn Forest looks good, although some of the buildings lack the wooden feel of the original game. When the camera pans out to the forest proper though, you start to see where it resembles the real thing. One of the impressive bits about the video is that it doesn't go for a bird's eye view of the areas; it stays low to the ground to simulate what it'd be like to walk around. Not only is that true to many people's experience since flying mounts aren't always available, but it shows off how detailed the world is.
A quarter of the way into the video Daniel L shows off Duskwood in full Unreal engine 4 and it looks like a place to stay away from. It's dark and quiet and there's no soul in sight. There's a shot about six minutes in that's zoomed in on a rocky path with a bonfire raging in the background. That's something I remember specifically about exploring Duskwood for the first time.
Daniel L's creation might not ever become a real game we can actually play, but it captures the feeling of discovering WoW's most striking areas for the first time. Even if there was a rudimentary way to float around in these levels, I'd do it. Daniel L said they'd release all of the areas to be free for virtual reality headsets, but they've made no recent announcements if that's still true.