Everything you need to know about Hearthstone's Saviors of Uldum expansion, now live!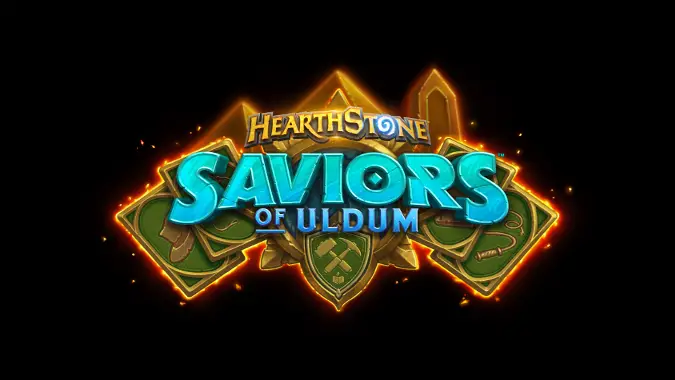 Hearthstone's latest expansion, Saviors of Uldum, releases today at 10 a.m. PDT, so get ready for the battle of the leagues (and I'm not talking about Fantasy Football). The League of Explorers — Elise Starseeker, Reno Jackson, Sir Finley Mrrgglton, and the dashing Brann Bronzebeard — have returned to save Dalaran from the League of E.V.I.L., and we're coming along the for the ride.
Here at Blizzard Watch, we're celebrating with a live stream later tonight, starting at 8:30 p.m. CST on the official Blizzard Watch Twitch channel. Between my preorder and the gold I've saved, I have over 110 packs to open, and then I'll build some decks and venture forth into the new expansion.
When can you start playing?
NA: August 6th, 10AM PDT
EU: August 6th, 7PM CEST / August 6th, 6PM BST
Asia: August 7th, 2AM KST / August 7th, 1AM CST
CN: August 7th, 1AM CST
At 10:00 a.m. PDT, you can open all the Saviors of Uldum packs you've already ordered. You can also start buying the packs with the in-game gold you've been saving. Take it nice and slow: the servers usually get slammed and there have been hiccups in the past, like packs opening without the animations. You got the cards, but you didn't see them until they were in your collection.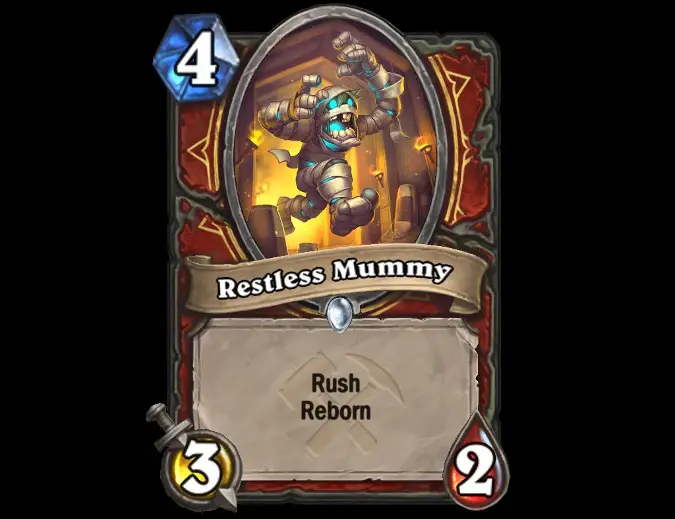 What's New?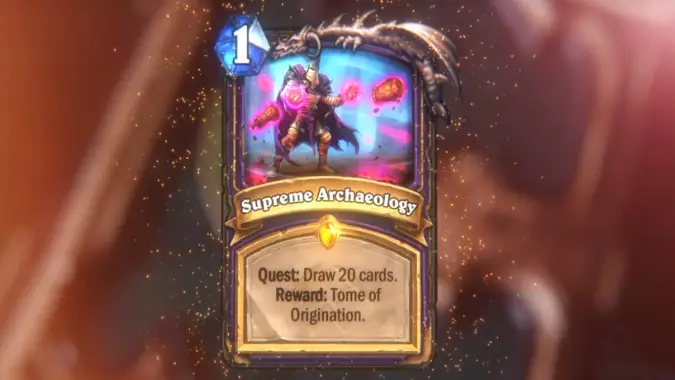 Card freebies!
With past expansions, Hearthstone gave players free packs and cards and it looks like they are using the same model in Saviors of Uldum. If you played the past Tavern Brawl, you already have a few Saviors of Uldum packs. If you log in within the next 90 days, you'll receive a free Quest card. With the past few expansions. there have been a series of quests to reward players with free packs. Look for those as you log in today.
Hearthstone guarantees a Legendary card in your first ten card packs of a new expansion which means each player should have two Legendary cards from the new set soon: the Quest and a random one from the packs.
What about single player mode?
However, not everything for Saviors of Uldum is launching today. All of the single player content, which we still don't have many details for, will likely release in September. During the AMA, the developers said, "the single player campaign will follow a similar Dungeon Run style as the Dalaran Heist, but with some twists in store. Nothing to share right now, more information coming in the future."
I would expect the costs to remain the same. Each wing or chapter should cost 700 gold or $5, so you'll need to decide how much gold to save — but we have a helpful guide. It would be nice if the wings also awarded cards or card packs as Dalaran Heist did, but we don't know yet.
What should I play?
The meta is still shaking out, but we have a few theorycraft decks that have potential. You can also search Hearthstone Top Decks for decks that match your current card collection.
Good luck!
Best of luck in Saviors of Uldum. May you get all the cards you want from your packs, and as RegisKillbin says, "Game on!"