When will WoW's 15th anniversary event start?
Click here for more photos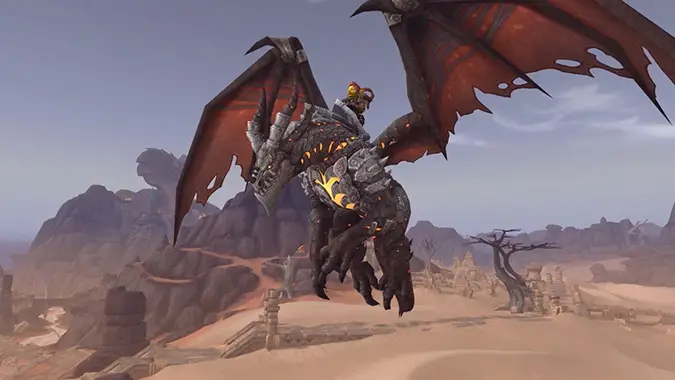 It's almost time for World of Warcraft's 15th anniversary. The game will host a big event that could get you some fancy loot and a big, new mount. Although we don't know the exact specifics yet, here's what to look forward to.
Based on previous anniversary events, it seems likely that the 15th anniversary will run from November 16 to November 30. That's three weeks to spend collecting the unique items that Blizzard makes available just for the event.
Earlier this year, Blizzard confirmed that it will once again hold an in-game celebration of the game's anniversary. According to a press release, the 15th anniversary will bring a 25-player raid that will include some of the game's most iconic bosses. You'll be able to queue for it via Raid Finder, and if you complete it, you'll earn the Obsidian Worldbreaker mount.
If you don't have the time or the power to finish the raid and get the Deathwing-styled mount, you can simply log into the game and receive the little Nefarian pet, based on the Blackwing Lair boss of the same name.
If it's anything like the previous events, the bosses will drop current-level-appropriate gear and might also drop Timewarped Badges for you to purchase other loot. In the 14th anniversary there was also a set of World Bosses to defeat as well. It's likely there will be a set of other things to keep you occupied if you've already finished the raid.
Blizzard hasn't said a ton about the event and datamining hasn't revealed much more. The raid itself seems to be the main attraction for this year's celebration, but hopefully it's as robust as before. After all, it seems to be a notable enough event for it to sell a whole collector's edition of the game with a gigantic Ragnaros statue.