When will WoW's 15th anniversary event start?
Click here for more photos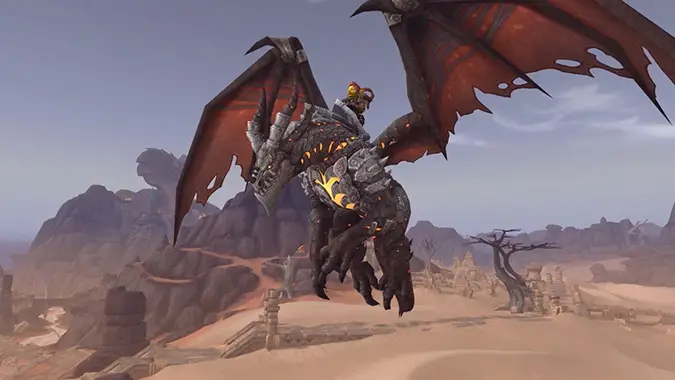 The official celebration for World of Warcraft's 15th anniversary has begun! Though the anniversary itself isn't until November 23, the anniversary event runs from November 5 – January 7. That's much longer than past anniversary events, which have only run a couple of weeks, but 15 years of World of Warcraft — and 25 years of Warcraft itself — is a pretty big milestone.
The anniversary will bring a special 25-player raid that will include some of the game's most iconic bosses from Burning Crusade, Wrath of the Lich King, and Cataclysm. Defeating all nine bosses will give you the new Obsidian Worldbreaker mount inspired by Deathwing. These are the fights you'll have to conquer if you want to earn it:
Chromie's Memory: Burning Crusade
Chromie's Memory: Wrath of the Lich King
Chromie's Memory: Cataclysm
When you log on for the first time during the anniversary, you'll find the little Nefarian pet, based on the Blackwing Lair boss of the same name, in your mailbox, plus the usual anniversary celebration reputation/experience boost buff. You'll also receive an invitation from Chromie to head out to the Caverns of Time, where a celebration 15 years in the making is underway. You can't queue for this event in LFR — you have to go to Chromie, though once you're there, you can queue your entire group.
Have fun celebrating!