What about WoW Classic differs most from what you remember (or expected)?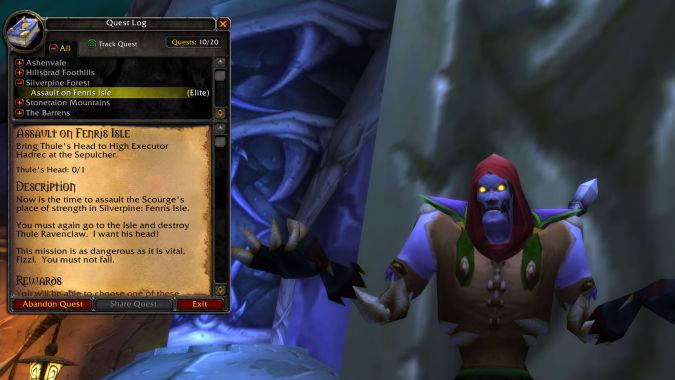 Whether you played in vanilla WoW and knew what to expect with WoW Classic or if you simply heard stories from those players and went into WoW Classic with a specific mindset, there's probably some aspect of Classic that's caught you off guard. For instance, I went in well aware of how hard and tedious it could be to level. I knew gold was incredibly hard to come by and purchasing new ability ranks didn't make that easier. Admittedly, I had forgotten how painful it was when enemies resisted your spells, but I got acquainted to that during the Classic beta.
And yet, somehow among all that, I had completely forgotten just how large of a level range some of the original zones had. Or rather, I'd forgotten how one or two quests could be several levels above 90% of the zone, even if the area they're in is totally within the expected level range. As an example, I'm currently level 26 and have Assault on Fenris Isle in my quest log. It's an Elite quest that only recently turned yellow, and it's one I've had in my quest log for what feels like 10 or more levels. And even though it's yellow, it's still an Elite quest — it's going to take a group to tackle this one unless I wait even longer to do it.
When you consider Silverpine quests start at roughly level 10, an Elite quest that has you killing a level-24 enemy on an island surrounded largely my mobs that are much lower is pretty wild. It's also something you would have expected to stick out before now — but here I am, having totally forgotten just how wide a level range zones can have thanks to one or two quests. That's not the only example of a quest that's asked me to do something well above my level range in an otherwise level-appropriate zone, nor is it the only thing I've forgotten about vanilla WoW. But it's an example nonetheless, and it just goes to show you how Classic is going to continue to surprise many players will new-old memories.
So what's something about Classic that doesn't stack up with what you remember? What did you completely forget from 15 years ago? If you never played back then, what's been the most surprising part of playing Classic for you?