The Queue: Malfurion Stormrage is one of my favorite characters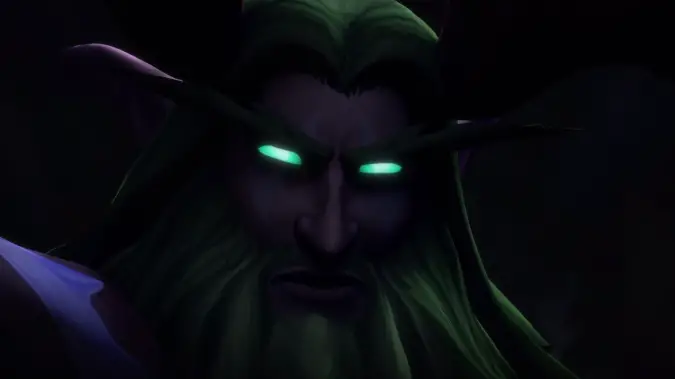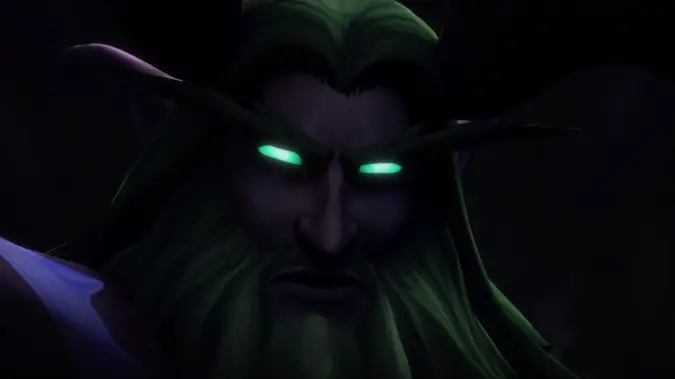 Yep. I like Malfurion. He's had a lot of awful storylines in WoW, and some really bad choices for his character, but I still like him. Especially now that he has abandoned that whole 'neutrality' deal and is openly murdering fools in Darkshore. Give me a lot more of Malfurion wasting people with roots and coming out of the dark as a giant bear to eat people's faces.
It's the Queue. Let's chat.
---
MYTHRIAK IS UPSET, OR POSSIBLY JUST TROLLING ME, BUT EITHER WAY
ALL THIS MALFURION HATE THROUGHOUT ALL THE WRITERS OF BLIZZARD WATCH YOU ARE GOING TO LOSE READERS NOT EVERYONE HERE FEEL LIKE MALFURION IS A BAD PERSON OR HAVE A BAD VOICE JEESUS CHRISTH EVERY TIME SOMEONE TALK ABOUT MALFURION WE GET THE SAME THING HES THE WORST BLAH BLAH BLAH WAY TO BE HATEFUL AND TO FORCE YOUR READERS INTO NEVER COMMING BACK TO THIS SITE
First off, I don't hate Malfurion. I dare you to find one time I've ever said anything bad about Malfurion. The worst I think I've ever said about him is that his writing is uneven.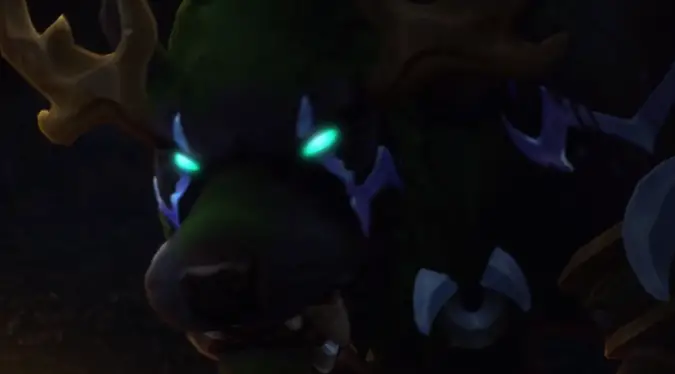 Malfurion is a fictional character. Someone hating on him harms no one. It's like when I say Batman is a boring, flat, one note character who is utterly overexposed. That's just, like, my opinion, man. If you love Batman, I have taken nothing away from you. Some of those that dislike Malfurion because of how Tyrande has been mishandled are upset more at the mishandling than at Malfurion himself. He didn't write those storylines.
That being said, and please note that I like Malfurion, but I'll never not write about how I honestly feel about anything on this site for fear of losing readers.
It's not that I want to lose them — this site and its community are precious to me and I wish I could reach out to every single one of you and make sure you knew that. But if I do dislike a character (Nathanos) or a storyline, I will not pretend otherwise or hide my feelings. If I can bring you nothing else, I will always strive to bring you my honest opinions. I will never write a post just to get you to click on it. That's not who I am, that's not what this site is. So if other writers truly dislike Malfurion, or just like telling little jokes about him, I can only support their honest expression.
That's what makes this site special. The fact that you can leave that comment and feel secure in it is what makes it what it is, and I hope you can respect that the people who work here will always be honest about these things. We're not trying to be jerks or hurt you, but neither are we going to pretend to like something.
And for the record, since you said I said the Alliance are the good guys, I literally wrote an entire article on this site saying they aren't.
---
SPENCER MORGAN ASKS A QUESTION
Q4tRossi: any chance you'll be writing up an article for us novice classic warriors on macros?
I know things like weapons swaps, changing stances to interrupt or cast intercept is more or less mandatory to be relevant in pvp.
Okay, guys. Here's the thing — I would love it if, in the comments of this Queue, you went ahead and told me what you want me to write about in regards to Warriors in either Classic or Retail. Because I spent years writing Warrior articles and it is almost impossible for me to know what I have and haven't covered at this point. So if you all want something like what SPencer is asking for here? Please leave comments. Tell me what you want so I can try and give it to you.
I had not really planned to write a macro article, but I'll definitely consider how to do it properly.
---
KALCHEUS FEELS LIKE PEOPLE DON'T ASSUME I HATE SYLVANAS WITHOUT REASON ENOUGH
Q4tQ: While taking a brisk constitutional around Icecrown Citadel, Bolvar trips and falls in a pit, and the Helm flies off and falls down an unknown other pit to where it can't be recovered. The Scourge are now loose and flocking to the northern shores of Kalimdor and the Eastern Kingdom. What does Sylvie do?
How would they even get there?
I'll be 100% up front here — I do not for a second buy the whole The Scourge would run rampant without Arthas/Bolvar/The Lich King idea. It's very convenient for the Scourge, but it falls apart when you look at the simple numbers game. Without the Lich King, every Scourge we destroy stays destroyed, and the vast majority of them are mindless and quite frankly not that hard to outwit and destroy.
Hell, Jaina by herself could probably take out untold numbers of them, even assuming they could somehow get all the way from Icecrown Glacier to Kalimdor and the Eastern Kingdoms along the bottom of the ocean without being destroyed by the pressure and ocean going hazards. I mean, I'm really not buying the idea that the Scourge minus the Lich King is somehow worse than the entire Burning Legion, which we just defeated.
So, what would Sylvanas do? Either destroy a lot of them or see if she could find a way to return their minds and recruit them to swell the ranks of the Forsaken. I mean, she's extremely smart and an excellent tactician, it's something I could see her doing.
---
TKC ASKS A QUESTION THAT MAKES MY HEAD HURT
Q4tQ: if WoW Classic keeps putting up big numbers then what are the chances that it gets new content?
Does anyone have an old list of things that were planned for Vanilla but didn't get done?
New content for the game that is predicated about being a faithful recreation of a patch from thirteen years ago? I suppose it's possible, depending on what you mean by new. I do not think they're going to put out, say, an alternate WoW Classic expansion where you go to Pandaria instead of Outland and meet entirely different Pandaren than the ones we know, for example.
Honestly, I saw someone describe WoW Classic as basically a way to get a lot of people talking about WoW again without having to actually drop any new content at all, and that seems about right. New content is exactly what everyone hates about later WoW, isn't it? It's all the new stuff that people wanted to do away with. Now you have your game, devoid of anything new. That's the whole point.
It's possible they'll do a BC or Wrath version of WoW Classic at some point, as they've mentioned that they're watching to see how popular WoW Classic ends up being before they commit to those ideas and clearly it is pretty popular. And since people have to be subbed to WoW to get to play this, it counts as a sub for the game as a whole which Blizzard can spin all sorts of ways at the next earnings call. But actually devoting resources to developing new content for a game that's built to be old seems odd to me, and likely the people who are most invested in the experience wouldn't like it anyway.
---
MOVEWOW WANTS TO TALK ABOUT THE END OF FACTIONS
Look, we always have to temper what we think might happen with what isn't likely to for reasons completely divorced from the story. I do not expect they'll ever do WoW 2.0 and I generally agree with people who argue that essentially we're on something like WoW 3 or even WoW 4 by now, in terms of new systems and updates and changes to the game.
I wrote a post a while back about how there is never going to be peace between the Alliance and the Horde, and I think about it a lot. I think it's as much because that's considered the base of the game. Removing the Horde/Alliance dichotomy and going for a fluid style like you're talking about just feels like something they won't do, not something they couldn't or shouldn't do. I'd love it if the faction conflict was over, but only if it felt narratively satisfying. Just handwaving away this conflict without real repercussions would make it worse, in my opinion.
But I don't think we'll get a resolution. I think they'll keep it going, because that's their vision for the game. I may not like it, but I don't see a path out of it. They could decide to do something else. I just don't think they will.
Okay, that's the Queue. Yes, I really do like Malfurion. Sure, he can go off half cocked and his entire storyline in Val'Sharah didn't exactly cover him in glory, but I'm hopeful the new, revenge obsessed, sucks people underground to be slowly digested by roots version of him sticks around for a while. Remember to ask Anne a lot of questions for Monday, please.