How much of a time skip would you be okay with between WoW expansions?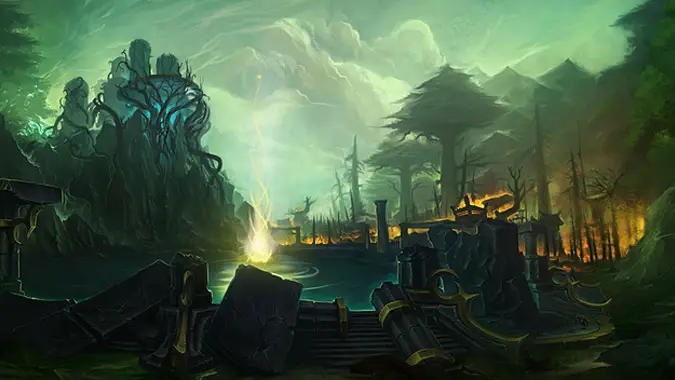 When it comes to World of Warcraft, it's not uncommon for players to talk about Blizzard scrapping the whole "let's make an expansion" thing in favor of simply releasing a "WoW 2" instead. Now, personally, I'm of the opinion that expansions change up enough that we've already passed WoW 2 — even if not every expansion were big enough to warrant being called a new game, surely Cataclysm was, right?
Still, when I ask readers to define how a "WoW 2" would look different from an expansion, a few key points consistently appear: new classes, an entirely different graphical engine, and a large time skip that would allow Blizzard to significantly change Azeroth without necessary blowing everything up, Deathwing-style. It's that last one that intrigues me the most (and not just because I had a dream about it a couple weeks back). After all, it's not like that much time has actually passed, even from Warcraft 3 to current-day WoW. By most accounts, the entirety of the Warcraft games has spanned less than 35 years.
So two things intrigue me about the idea of a time skip in WoW. The first is how much of a time skip players would like to see were "WoW 2" to ever exist. Would we be talking 10 years? 20? Or would that sort of time skip be in the hundreds of years? The second — and frankly the one I'm most interested in knowing — is how much of a time skip would be okay between expansions.
We've never had huge amounts of time pass between expansions, but that doesn't really mean we can't. Then again, there are a lot of unresolved plots that we might not get to actually experience were a time skip to occur. Is that the worst thing in the world? Not if handled correctly, no — but it could still be a side effect of a time skip all the same. I'd like to hear from all of you, though. How do you feel about time skips in games? What sort of time skip would you want between WoW expansions? If not want, what's the most amount of time you'd tolerate skipping? Sound off below!