What's your favorite little spot in WoW?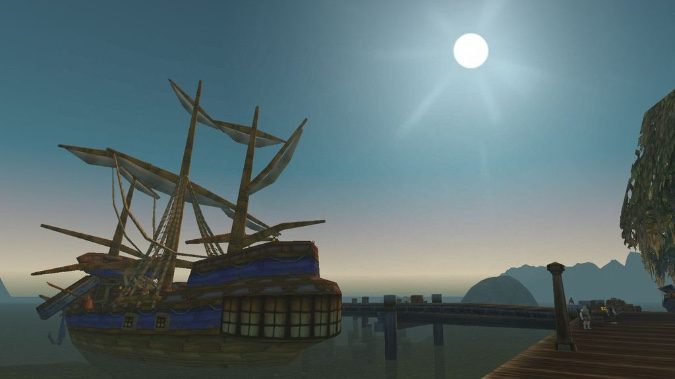 There are all these farms in the Wetlands that are just there. They used to be almost completely inaccessible — but with flying, you can get up to them pretty easily. Back in the vanilla days, I used to accompany my wife and we would wall-walk our way up there to just hang out and do nothing in particular. I still have fond memories of the time the two of us managed to get into Mount Hyjal, well before it was the zone we got in Cataclysm, or even the raid instance we got in Burning Crusade — just a bunch of unfinished stuff around a big tree, with Archimonde's skeleton stuck inside it. But as cool as that was, I still think the farms in the Wetlands are my favorite quiet little vacation spots — just a place, with no purpose except to exist. A fun little spot to just hang out.
But everyone is different and every place can have a different significance. Perhaps you like to go hang out at the Shrines in Pandaria, or you have a favorite hilltop on Draenor you find relaxing. Maybe you go back to Val'sharah or you go to Gilneas City and just walk the streets, a place with no purpose for you save to enjoy it for itself. Maybe you go somewhere else entirely. But wherever it is, and whatever you like it for, I'm curious what it is — what place in World of Warcraft feels private and small and quiet and yours? What's your favorite slice of the great big pie that's this game, 15 years down the road?
Yes, even if it's the farm on Halfhill or your garrison, I still want to hear about it. I figure, if I can love some weird farm in the Wetlands, you can love whatever and wherever you want. Go nuts. Have fun. The comments await you.