New Blizzard job posting lists Diablo 3 as a 'Classic Game' — so what does it mean for Diablo 4?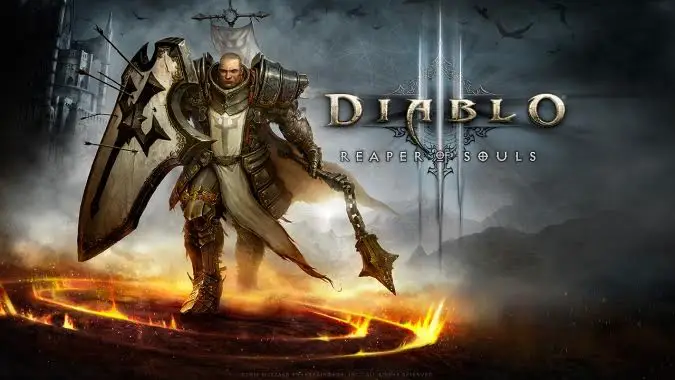 It's so tempting to read into things when Blizzard doesn't tell us anything for months and months. Perhaps it was the lack of any Blizzard presence at gamescom this year, or maybe I'm just a little anxious, but this job posting over at Blizzard has me scratching my head. Why? Because it lists three games as 'classic' games, and those games are StarCraft, Warcraft 3, and Diablo 3 — the last of those notably being a game that is currently in the middle of its Season of the Triune, also known as Season 18.
Both StarCraft and Warcraft 3 have remastered versions either already here or coming soon, and they both also have successor games — StarCraft has of course StarCraft 2, and Warcraft 3 has World of Warcraft, hitting its 15th Anniversary this year (25th for the franchise as a whole). As of right now, Diablo 3 is the most recent game in the Diablo franchise, although rumors would have that changing soon. So let's talk about what this job posting does and doesn't say about the possibility of a Diablo 4 announcement at BlizzCon.
Well, it doesn't hurt. Moving Diablo 3 to the 'classic games' category makes it sound like the Diablo team will be moving to work on a new game to some degree, and the responsibility of keeping Diablo 3 playable on current and evolving computers would be shifted to a new umbrella. This doesn't prove anything, of course — Diablo 3 will turn 8 years old in 2020, so it's not surprising that it might be considered somewhat long in the tooth by now. Until we're actually at BlizzCon, and someone gets up on a stage and says "Diablo 4 is coming!" then we can't assume anything. But this move does create in me an optimism about the potential announcement.
In case Blizzard takes the announcement down (they've done it before) we've reproduced it below for you to look at:
Some of Blizzard most epic experiences that have brought endless hours of replayability and intense multiplayer battles are now looking for a hero to evolve and carry them into the future. Evolving operating systems, hardware, and online services have made it more difficult to share these experiences.
Whether it's battling the Zerg in the Koprulu sector, staking your claim in Azeroth, or saving the High Heavens from the wrath of Diablo, these titans are being modernized to new heights and need a versatile champion to embark on this journey with us to create new adventures. You should be spec'd into engineering talents, passion, and armed with fierce hunger to modernize technology.
So, if you like wearing many hats, know small teams are the most effective, and look forward to challenges that will create millions of new adventures for our players: we would love to hear from you.
Responsibilities
Driving feature implementation from planning to completion for Starcraft, Warcraft III, and Diablo III.
Maintain and grow a production environment in a way that makes the system increasingly stable and resilient.
Review logs and monitor data to diagnose and fix issues occurring on the live service.
Liaise with embedded and external teams, create relationships and assist with shared initiatives.
Participate in service capacity planning, demand forecasting, software performance analysis, and system tuning.
Respond to and resolve emergent service problems by debugging systems and services.
Diagnose networking, database and OS related problems.
Share in off-hour / on-call duties.
Requirements
Strong C++ programming skills.
Familiar with implementing client/server architecture.
A mind towards scalability and performance.
Excellent debugging and diagnostic skills.
High comfort level working within (and analyzing and improving) an established codebase.
Able to work in a collaborative environment with a team of highly skilled programmers.
Familiarity with OS, networking and server design concepts.
Experience working with Hybrid and public cloud APIs/tech.
Excellent verbal and written communications skills.
Passion for video games and highly motivated.
Pluses
Previous experience shipping video game titles or other software.
Linux development experience.
Database development experience (e.g MySQL).
Familiar with Python.
Experience working with distributed systems.
Networking experience (knowledge of low-level protocols and high-level protocols).
Low-level network knowledge and diagnosis including packet capture (e.g., tcpdump, wireshark), routing, firewalls, DHCP, DNS, and NAT busting.