Blizzard rumored to have canceled StarCraft FPS game to focus on Diablo 4 and Overwatch 2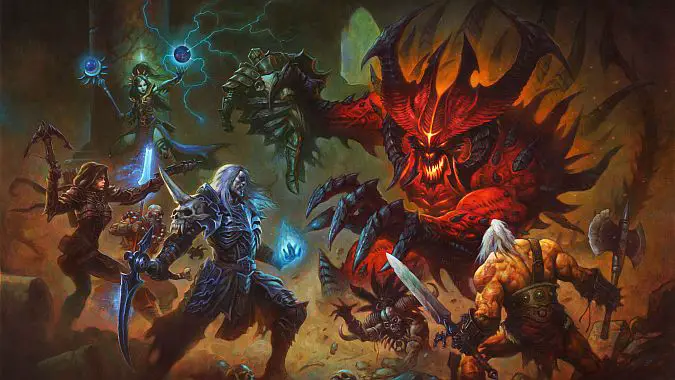 As is the case with any rumor, you can't be sure, but Kotaku has posted an article stating that various Blizzard sources have spoken to them off the record about the cancellation of an in-house StarCraft FPS game along the lines of the Battlefield series, in order to focus on both the Overwatch and Diablo franchises, which will be the big focuses of this year's BlizzCon. The story claims that the project was code-named Ares and it had gotten pretty far into internal testing, including a Terran Marine shooting up a bunch of Zerg.
This news comes on the heels of animator David Gibson announcing his departure from Blizzard on Twitter, saying that he'd spent the last two years working on a project no one will ever get to see. It would seem somewhat probable that project was Ares.
Well, today is my last day at Blizzard. Unfortunately you'll never see what we made over the past 2 years-that's gamedev, but we'll always have Overwatch. :)
I get 6 weeks off(I need it) until my next gig starts,info soon.
And one last time, my OW Reel:https://t.co/2b7J88Gysw
❤️ pic.twitter.com/alwakoU9zA

— David Gibson (@PoodleTime) June 5, 2019
While Blizzard responded to Kotaku's request for information with a generic reply about their development process — not a bad reply, mind you, just not one that went into specifics about any possible StarCraft FPS game — what caught my attention was the mention of Blizzard canceling Ares to shift their focus to both Diablo 4 and Overwatch 2, and the idea that one or both of those games will be announced this year at BlizzCon.
Last year, a lot of players were disappointed when there was no BlizzCon announcement for Diablo 4, and rumors have swirled since that it was pulled from the con at the last minute. Whether or not those rumors are true, the idea of a big development push to get Diablo 4 ready for the biggest Blizzard convention of the year would also intersect with their decision to skip Gamescom this year — if all hands are on deck trying to get Diablo 4 and an Overwatch sequel ready for their close-up, the regrettable cancellation of Ares would at least have a small silver lining to my eyes.
The article mentions also that the upcoming Overwatch 2 will have PVE content of some kind, which sounds similar to Titanfall 2 in my mind. It's interesting to think that once again Blizzard has axed a StarCraft first person game — ah, Ghost — in order to focus on other properties. Still, we have no announcement of anything for either Diablo 4 or Overwatch 2 — until we do, these tantalizing ideas remain uncomfirmed.
But please let this be the year of Diablo 4, Blizz, I'm begging you.