WoW
Sep 27, 2019 10:00 am CT
Where in the world is Jenafur, WoW's latest secret Battle Pet?
WoW's latest secret is here… Somewhere. Jenafur is a black and grey striped cat that was datamined from the patch 8.2.5 PTR and seems to be available in the newly-patched live game. At the moment, it's unclear how to get her. But the community and the WoW Secret Finding discord have some ideas. And judging from her void-related abilities, it seems like it'll be a long, weird road.
Right now, it seems like the first part of the quest involves finding and talking to Amara Lunastar in Ashenvale. She's located on the eastern side of map and tells you that she hopes someone is watching after her cat. If you tell her you will keep an eye out for it via the dialogue option, the quest appears to begin.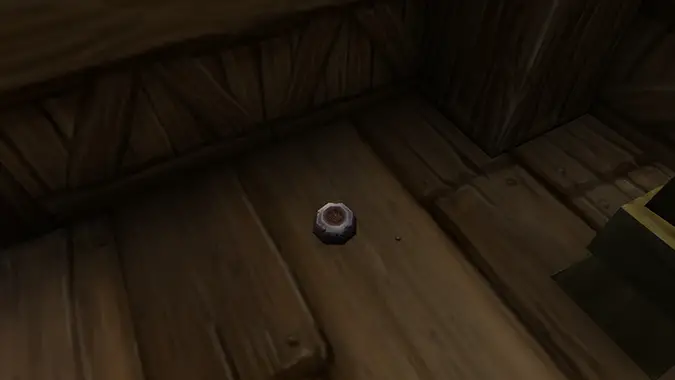 This is where things get vague. If you travel to Elwynn Forest and find Crazy Cat Lady Donni Anthania, there's an empty cat food dish inside that you can interact with. When you do, it simply says that the food dish is empty except for a few big gashes on it. Did Jenafur run away looking for a particular food? We have no idea. But we also know that Legion's Return to Karazhan! dungeon holds 20 different food items that you can pick up for five minutes. From there, it's unclear what to do.
You can view the WoW Secret Finding Jenafur Google document to see what people have found and tried. There's a corridor in the dungeon that instantly kills you for some reason, there are other cats that don't seem to do anything, and there are trails of kibble to follow. None have led to anything substantial or anything that seems to get us closer to adopting little Jenafur.
This is clearly something that is going to take time like all of the other secrets in the game's past. Hopefully our feline friend will be found quickly. Everyone wants to have a kitty that can launch a tentacle to stab its opponent (not unlike Captain Marvel's Goose).