What sorts of emotes would you like to see added to WoW? Should they be unlockable or automatically earned?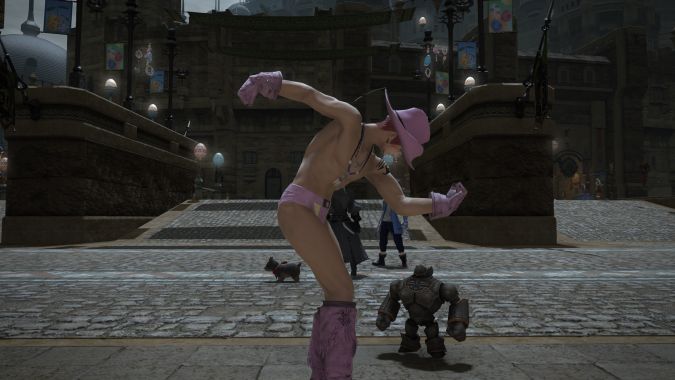 One of the things I've noticed in playing other MMOs like Final Fantasy XIV or MapleStory 2 is that they have a lot of emotes for players to use. But more importantly, they have a lot of emotes for players to unlock. Similar to how World of Warcraft has an entire catalog of toys you've collected, other games have a list of emotes to use, and that list only grows if you complete certain activities. Some of the activities are pretty basic, like completing a fetch quest, while others are the culmination of longer quest chains or boss-kill achievements.
Honestly, it's a system I'm surprised Blizzard hasn't added to WoW, given how much of a game collecting everything can be in and of itself. Of course, to add something like that to WoW, you'd have to a large enough selection of emotes for players to collect. So what could you add? Well, for starters, poses could go a long way to introducing a more complex emote system. Want to make your character T-pose? Done. Hold in a permanent facepalm? Done. Dab? Regrettable, but done.
But then there could also be more complex emotes, like pretending to drown when you're in the water or a new emote for floating on your back. Maybe there's an emote for doing a front flip. Maybe one for a back flip! Heck, maybe you could use this system to unlock other races' dances. It's not the Dance Studio, but it's something, right?
Honestly, it's fun to imagine what the game might look like with a wider selection of emotes and a catalog of those to match. What's more, I'd love to see how Blizz would make them unlockable. Sure, we have a good idea given the toy and mount system in place, but maybe they'd give us a few more "out there" unlocks like we have with the S.E.L.F.I.E. Camera filters. It's interesting to think about, but I've had my moment to muse. Now I'd like to hear from you.
What sorts of emotes would you like to see added to WoW (if any)? And would you like them to be added as part of a catalog/unlock system, or would you prefer Blizz just plain add new emotes to everyone by default?