Which heroes will be in Overwatch 2?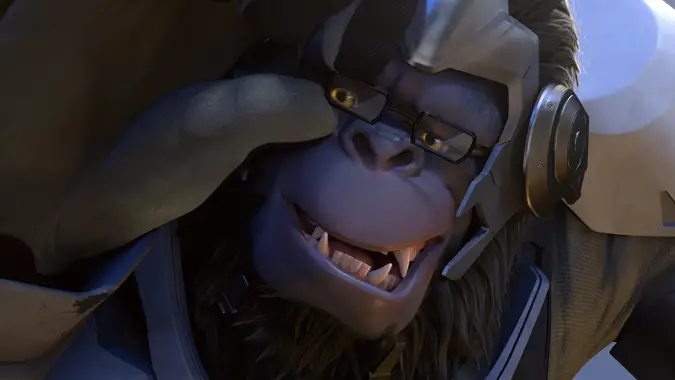 Overwatch 2 is on its way, announced at BlizzCon 2019. So, which of our favorite characters will we see again in the sequel? In short, all of them and then some.
Overwatch 2 is a mostly PVE-focused game that's not unlike the once-popular Left 4 Dead series. The game will be an extrapolation of the PVE events you get to play during the Halloween Terror and Archives event in the current game. In Story Missions, a team of four people will battle through AI-controlled enemies to reach a goal. Each mission is a notable moment in the game's history that features characters we rarely get to hear from. We'll also get Hero Missions, which is a replayable PVE challenge with a progression system.
A PVE game in the Overwatch universe will give Blizzard the perfect opportunity to add heroes that we've never seen before, and some that we we've seen so little of, to bulk out their stories. It wouldn't be shocking to see Overwatch 2 feature heroes like Echo and maybe the Junker Queen. Indeed, Echo saw a lot of action during the reveal cinematic, and Soujourn's portrait was all over the Overwatch 2 panels as an upcoming hero for the new title.
Don't worry about missing your old favorites, though. So far we have visual revamps for seven classic heroes: Lucio, Mei, Winston, Reinhardt, Tracer, Mercy, and Genji have already received new looks after being activated by Winston's Recall. Eventually, all the heroes of Overwatch will be playable in the sequel, and you'll be able to use the skins you unlocked in the original game. Some will likely be restricted in Story Mode — if you're running a stealthy mission through a Tibetan Omnic shrine, it probably wouldn't be all that accurate story-wise for Torbjorn to go throwing out a bunch of clanky turrets and lighting the floor on fire with molten slag, for instance.
Almost any hero in the current game can work in a PVE context, and they've all got tons of loose story threads worth exploring. It'd make sense for the game to start with the basic heroes we're already familiar with and then add more as time goes on.
This all ties into the game after Winston's Recall short. Many of the heroes are trying to regroup and fight back against the incoming reign of Talon. Overwatch 2 will bring in tons of new and old heroes to face that threat.