Overwatch 2's Hero Missions bring replayable PVE challenges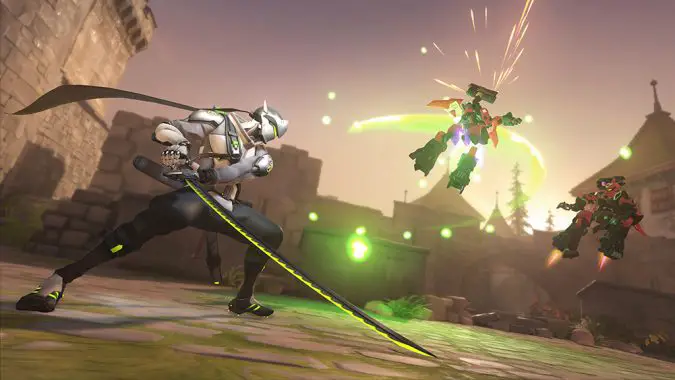 Overwatch 2 will feature dynamic PVE missions with an entire progression system behind them. One of the two new PVE modes is called Hero Missions, and you'll be able to play any of the game's roster of heroes against AI-controlled enemies.
So far, we've only gotten vague details about Overwatch 2's PVE modes, but we do know that Hero Missions will let you play as any hero and unlock unique abilities. Unlike the story-based missions, you'll be able to play heroes on a variety of existing maps against AI enemies with various objectives. There will be different combinations of heroes that work better for different types of objectives — Bastion and Reinhardt might be good against a defensive mode, while Tracer and Genji work better in an attack mode.
Each time you play a Hero Mission the objective will change. But your progression won't change. As you continue to play each hero in the missions you'll unlock abilities that alter their regular set of actions. At BlizzCon we were briefly shown things like Tracer being able to Blink through enemies for damage and toss a Pulse Bomb that does AOE damage, but we don't have a full list of Overwatch 2 abilities yet.
The developers discussed Hero Missions as an alternative to the regular 6v6 PVP modes in Overwatch as we know now. If you have a hard time playing Wrecking Ball in Quick Play, you'll be able to practice him in Hero Missions and equip abilities that suit your play style. The goal is to give you customization options while letting you play any hero in the lineup.
Hero Missions will be in Overwatch 2 at launch. But as Blizzard said, the PVE missions won't be included for Overwatch 1 players — you'll have to buy Overwatch 2 to access these new play modes.