Delightful Darin De Paul is hosting Community Night, and we can't wait.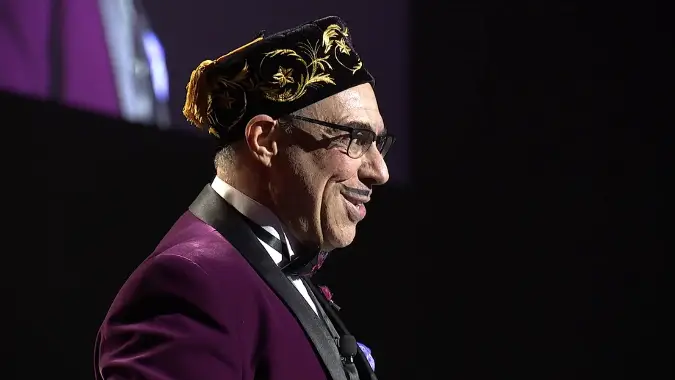 In a surprise one-off announcement during the opening ceremony, we've learned Darin De Paul is returning again to host Community Night for BlizzCon 2019!
If you think you don't know Darin De Paul, and yet you're on a site dedicated to Blizzard games, we're happy to tell you you're wrong. Darin De Paul voices beloved characters in several of the games in the franchises of Blizzard and beyond, from N'Zoth in WoW to Reinhardt in Overwatch, from Gallywix to J. Jonah Jameson and an automatic jackhammer in my son's favorite animated series on Amazon. He hosted Community Night last year and did a completely stellar job, reveling in the stage and hugging every competitor who let him.
Darin also hosted a talk in the Stay Awhile and Listen stage last year too, where he talked about the role Diablo 2 played in his life. It may be surprising, but people who work on games are actually nerds just like the rest of us. Darin's enthusiasm for all the cosplayers, especially the ones from Diablo, was more than heartwarming.
Plus, it takes a really special, unique person to rock a pencil mustache and fez like that.