Hearthstone Descent of Dragons expansion brings Azeroth's most powerful dragons to the game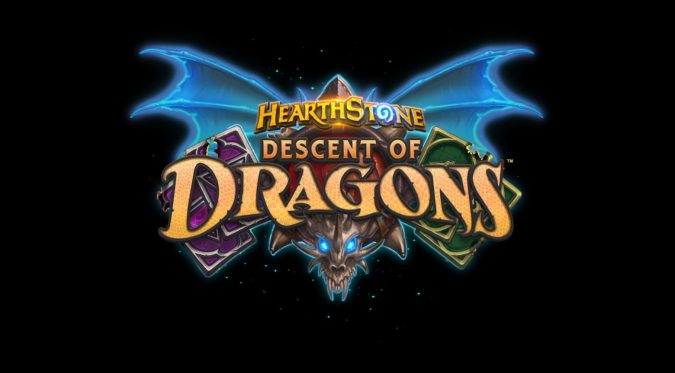 Descent of Dragons will be the next expansion for Hearthstone. The set follows the story of the League of E.V.I.L. as they battle the League of Explorers over the Wyrmrest Temple in Dragonblight, and star of the set is the most fearsome dragon to ever exist on Azeroth: Galakrond.
This set will feature more dragons than any other Hearthstone expansion: each class will be receiving its own Legendary Dragon card. The Druid dragon, Ysera, Unleased is a 9 mana 4/12 with the text "Shuffle 7 Dream Portals into your deck, when drawn summon a random dragon." Dream Portals were not shown, but they may refer to the same Dream cards you get from the current Ysera minion, or simply summon the dragons like the current Shadow cards created by the Rogue card, Shadow of Death.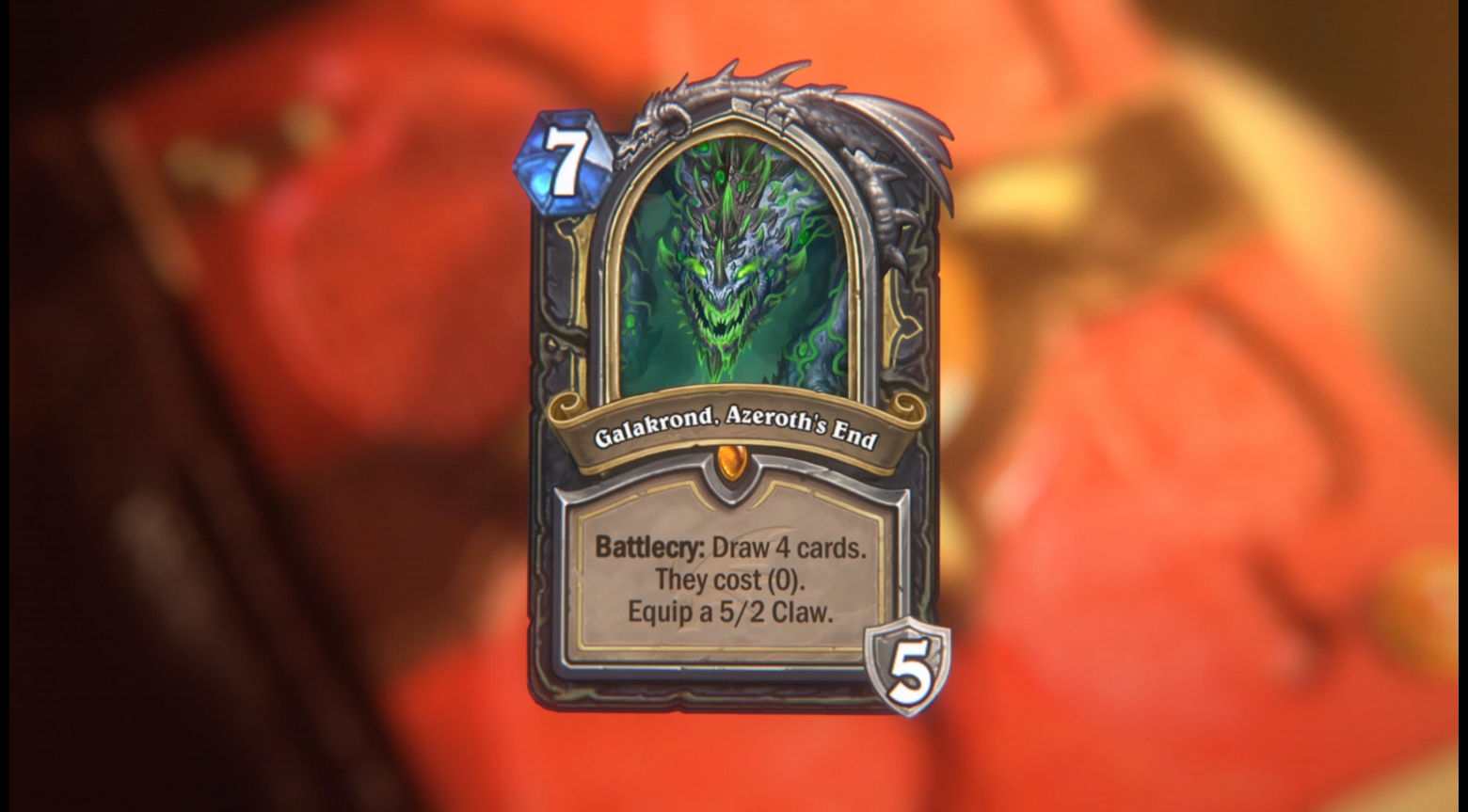 New Invoke keyword powers up Galakrond
Descent of Dragons brings with it a new Keyword: Invoke, which is tied to Galakrond. This new legendary hero has three forms that upgrade when you play Invoke cards. You'll have to play four Invoke cards to upgrade him to his final form, which means you'll have to dedicate a decent part of your deck to him to get any consistency.
Each version of Galakrond draws an increasing number of cards (1, 2, and then 4) and reduces their cost to zero – a powerful effect in Hearthstone. His final form also equips your Hero with a 5/2 weapon.
Only the five classes aligned with the League of E.V.I.L. — Warrior, Priest, Warlock, Rogue, Shaman — will have access to Galakrond. The other classes, like Druid, will have to rely on their dragon minions and other tricks to survive.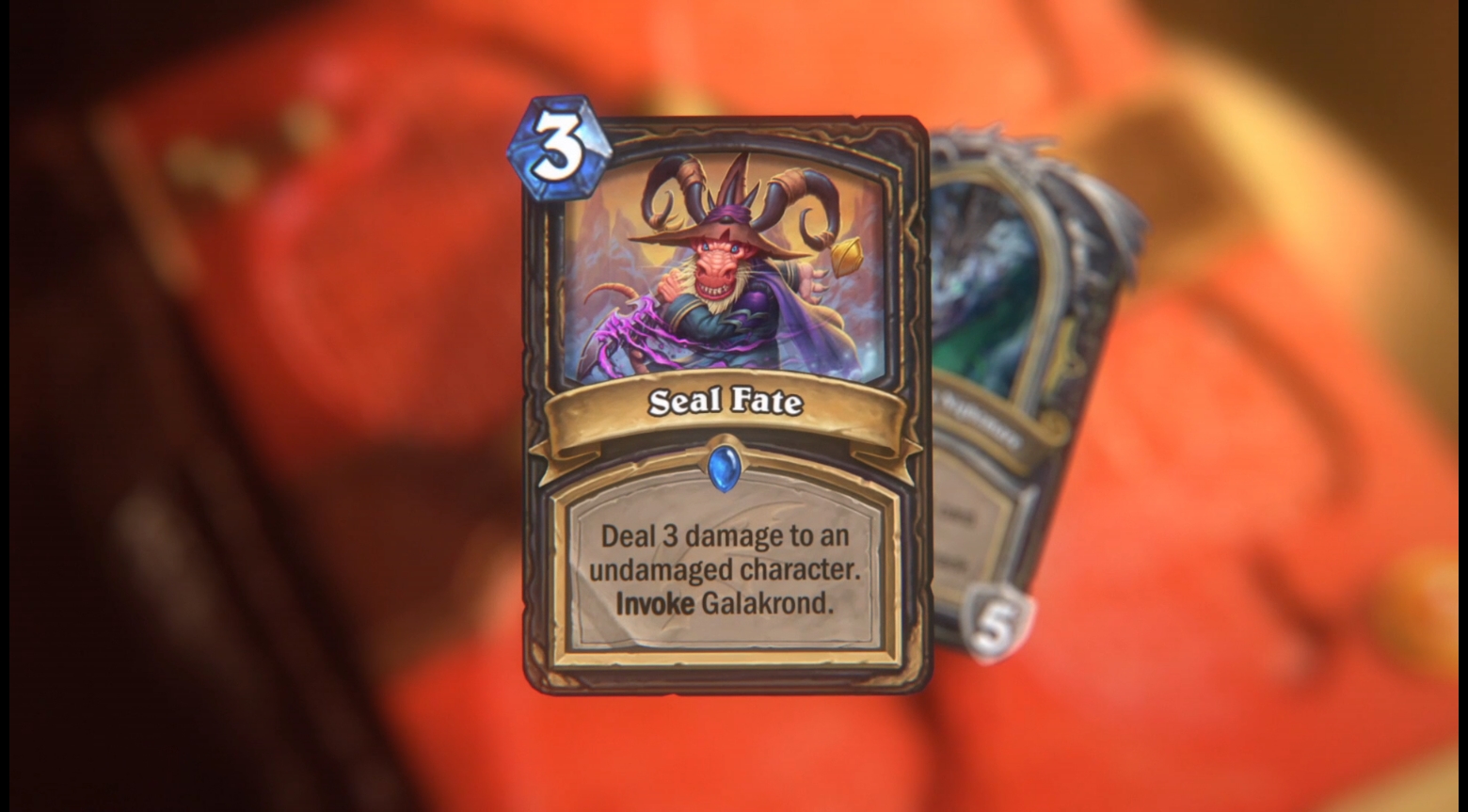 Seal Fate is an example of an Invoke card: it deals 3 damage to an undamaged character and also Invokes Galakrond. In addition to class cards, Invoke will also show up on Neutral minions like Shield of Galakrond, a 4/5 Taunt with a Battlecry to Invoke Galakrond.
Invoke reminds me of the Inspire Keyword and my initial impression is it will be a little slow, but I'm excited to see what deck builders do with it.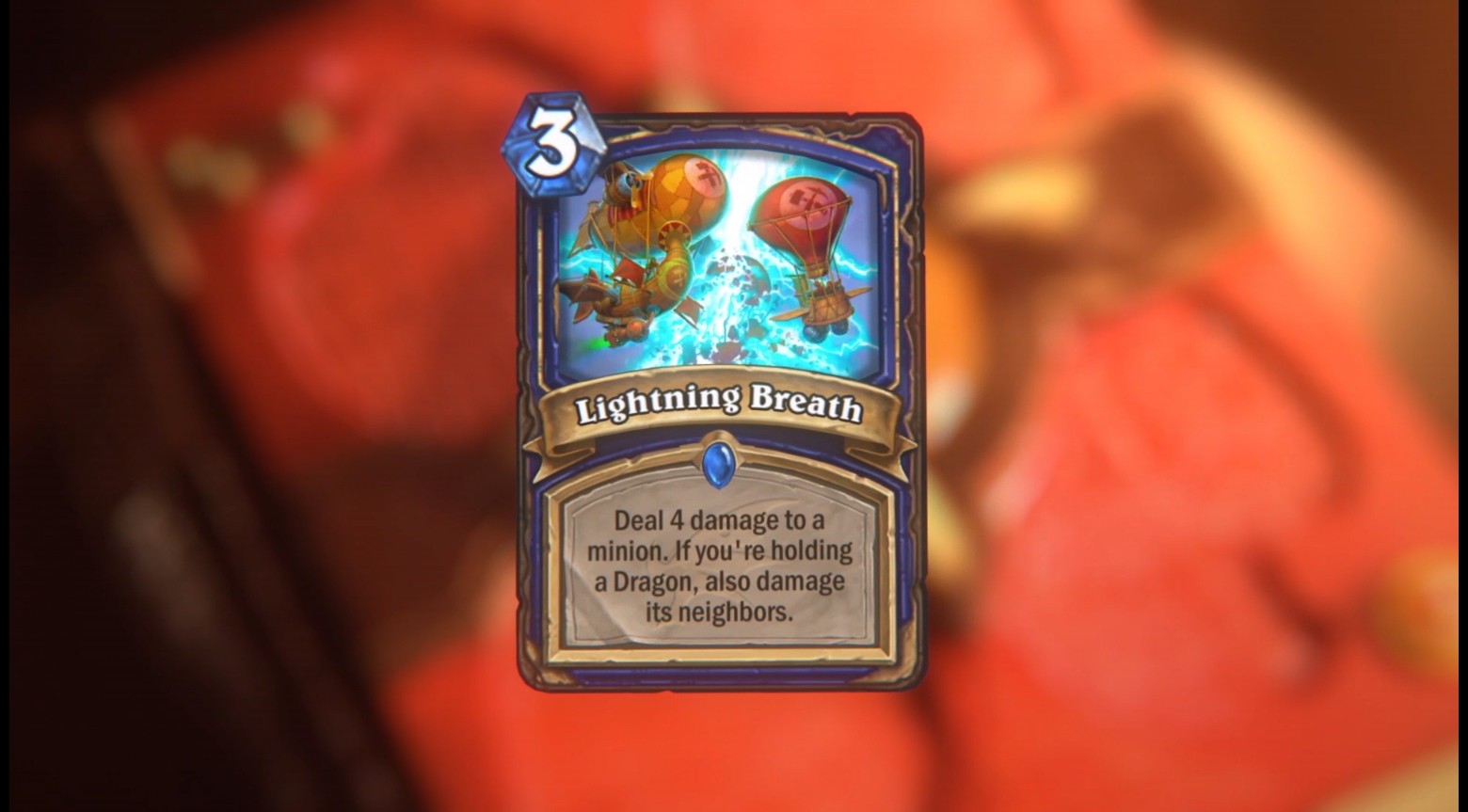 Dragon in hand effects return
We'll also see the return of the "dragons in hand" effect that go off if you've got a dragon tribe card in your hand. We've seen these before on cards like Crowd Roaster, Duskbreaker, and Drakonid Operative, but they haven't been in recent expansions. As an example, the new Shaman spell Lightning Breath deals 4 damage to a minion, but if you're holding a dragon, it also damages its neighbors.
Descent of Dragons is releasing on December 10, but prepurchase begins today.