Blizzard's newest charity pet, Dotty the baby alpaca, can be your best friend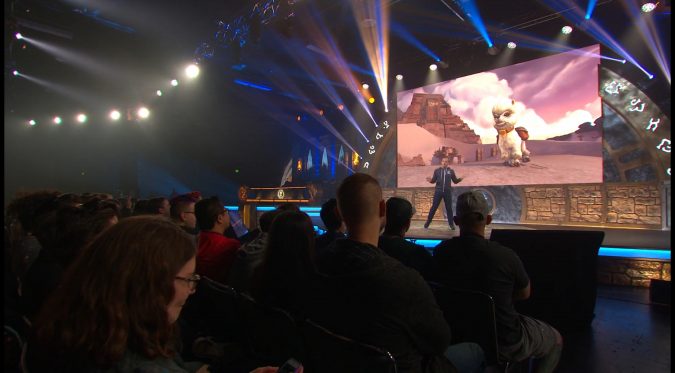 Blizzard unveiled a brand new pet in the opening ceremonies: Dotty the baby alpaca. Since Dolly and Dot are our best friends, we now can get a miniature version of the two of them in the form of a brand new charity pet.
Proceeds from Dotty will benefit the Make a Wish Foundation and We.org. It's not live on the store yet, but based on previous charity pets, we can guess that it will be $10, and just as adorable as the rest. Several models were sneakily added to the patch 8.3 PTR last night, which usually indicate promotional rewards, but Dotty is not one of them.
Dotty will go along right with the new alpaca mount models that appeared in the patch 8.3 PTR datamining. The alpacas have been wildly popular since Meerah first sang "Dolly and Dot are my best friends…" which prompted the addition of Meerah's Jukebox from the Voldunai Supplies Paragon cache. With all of these alpaca options, and the new Vulpera race coming in patch 8.3, you'll be able to live out your best Vulpera dreams…with Dolly and Dot and Dotty along the way.