Rio de Janeiro and Toronto are new maps in Overwatch 2, but there may be some unannounced maps in the gameplay trailer too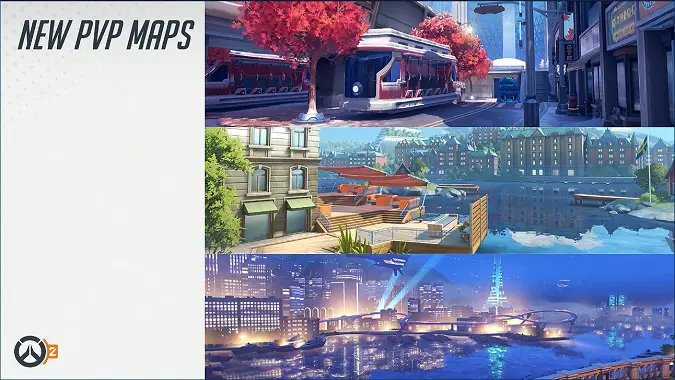 Overwatch 2 promises a lot of things, but top of the list for some players will be the new locations we'll go to on new, exciting maps. On the demo floor at BlizzCon, players were able to try out the new Push PVP mode in Toronto — located in Ontario, Canada — and also tried out a story mission set in Rio de Janeiro, Brazil.
In addition to that, information on the updated website and revealed during the show indicates that Gothenburg in Sweden and Monte Carlo on the French Riviera are also upcoming PVP maps. Footage of both can be seen in the gameplay trailer. And it was announced that all of the existing locations in Overwatch were going to see new maps to support playing them in different PVP modes in Overwatch 2.
During the What's Next panel, Game Director Jeff "Jeff from the Overwatch Team" Kaplan and an Assistant Game Director Jeff introduced as A-A-Ron Keller discussed the kinds of things that they wanted to represent about Toronto with their map design. In a way, the design isn't necessarily meant to capture any particular part of the city itself, but instead showcase unique elements that people identify with the location. Red maple trees, fallen snow, a curling arena, lots of hockey references, and an ice rink are all examples that can be seen in the map in the gameplay trailer. This design intent, along with having a diverse and international cast on the design team itself, informs all of their map designs. Having someone from Brazil working on the Rio map, or someone from Toronto working on the Toronto map, lends a degree of authenticity to the place.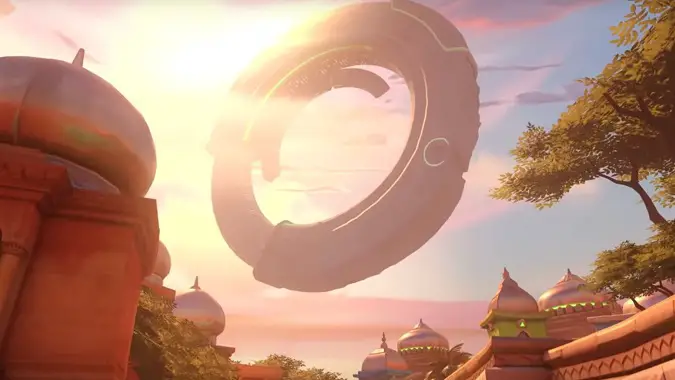 As it stands, there's at least one location that shows up the gameplay trailer footage that doesn't match with any existing or newly-announced locations: in a sequence that appears to focus on Genji fighting against Talon agents and meeting up with his mentor Zenyatta, the architecture evokes Middle Eastern or Indian styles. While there's no way to be quite certain, the fact that this location shows up in all of this material tells us that the new locations that have been revealed so far are not the only places Overwatch 2 will take us.
Any place in the world you want to go in the Overwatch sequel? Let us know.