What's your plan for Diablo 3's Season open?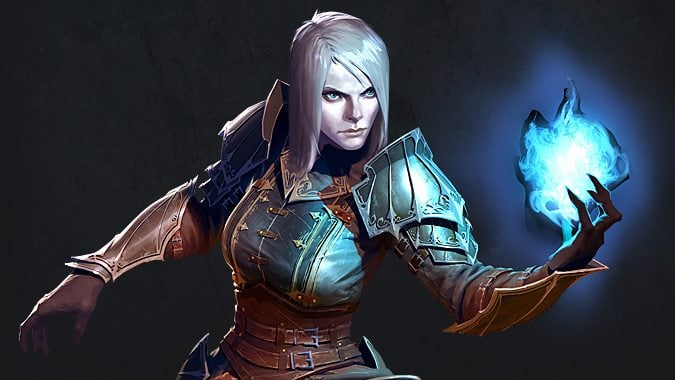 Season 19 of Diablo 3 officially kicks off tonight at 5 p.m. PST for North America, and around our virtual water cooler we've been discussing our plans for the upcoming Season while we wait impatiently.
Some of us have very exacting plans, like our new writer and Diablo specialist Liz Patt. In addition to a big article to help you plan your goals for Season 19, she admitted to having a whole spreadsheet she uses to plan hers out. She was waffling a bit between Wizard and Monk for Season 19, but she has a whole infrastructure in place to get that amazing angelic treasure goblin pet ASAP. She's also planning on streaming the start of her Journey when the Season kicks off to the Blizzard Watch Twitch channel, which will be a must-watch.
Then, there are people like me. Personally, I don't really have a plan. Well, my plan for Seasons is usually to play whatever seems fun, regardless of efficacy — wake me when Whirlwind build is viable, dear — and then I kinda forget about it for a minute. To be fair, I'm heavily invested in both Graveyard Keeper and The Long Dark right now, so you could say I'm pretty busy. Eventually our editor-in-chief will remind us to write an article about the Season ending imminently, at which point I try to cram as much Diablo into the remaining weeks as possible.
Why don't I plan in advance, and cram as much Diablo as possible into the first couple weeks? Good question!
So, I was wondering what your planning strategy is for Season 19 as it opens later tonight. Do you have a spreadsheet? Are you only in it for the Journey rewards, or are you trying for leaderboard glory? Are you more like me, where you may as well be hurling darts at a dartboard? Lastly, if you do have a plan, which class are you going to play?