When does Diablo 3 Season 19 begin? Tonight!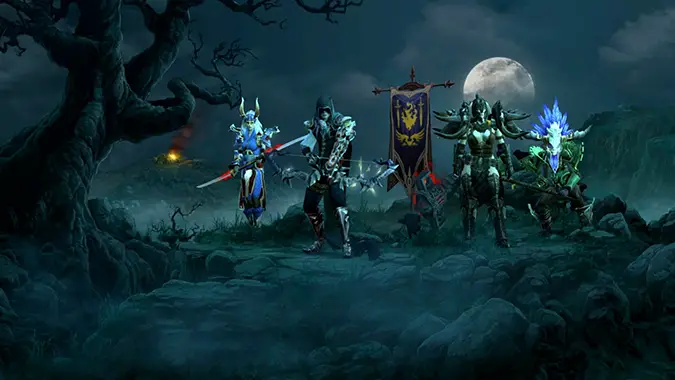 We now have official confirmation that Diablo 3 Season 19 will arrive on November 22nd, which is (surprise!) today. The new Season will bring the Pandemonium buff, which rewards you for racking up kill streaks. It looks like another fun buff that will be relevant throughout your Season Journey, rather than just in the late game.
This season's start date is a bit later than we've seen from previous seasons, and looking at the seasonal rewards may provide a clue as to why. In addition to a re-hash of some of the earlier Seasonal cosmetic rewards from completing the Seasonal Journey in season 19, there are also some incredibly cool new rewards. Season 19 will reuse the rewards that came from Season 7, including the Dream of Piers pet, which is a black version of the Unihorn pet. Unlike the previous couple seasons, which were straight up reissues, Season 19 will also give two new angelic-themed rewards: a portrait frame, and the Angelic Treasure Goblin. The treasure goblin is particularly covetable, but it may also be distracting if you're working through Act IV.
Reusing these older rewards may seem like a bit of a cop-out, but at the same time it allows newer players to gain cosmetic rewards they otherwise would never be able to access again. Adding in a couple new ones to boot is a step in the right direction, giving all players a chance to earn rewards for their efforts.
While you wait for the 22nd to roll around, you can enjoy patch 2.6.7, which is now live. It includes the groundwork for Season 19 and adds new armor sets and Legendary powers. These will be a boon for Crusaders, Monks, and Barbarians, if that affects your decision on what to play next Season. (If you listen to Matt Rossi, the answer is naturally always Barbarian.)
Even though we're all waiting on Diablo 4, Diablo 3's Seasons are still a blast, and we're looking forward to Season 19 whenever it comes around.