The Queue: 'twas the night before something, probably.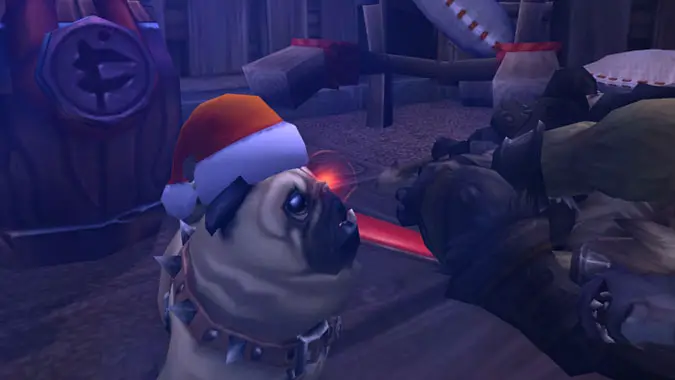 This is fine. Everything is fine. I'm not stressed, are you stressed?
Let's Queue.
---
JALAMENOS OF LAST LIGHT
Q4tQ: Does your guild(s) have a dedicated forum? I'm wondering if they're not a thing of the past.
For my 'main' guild, we have one but it's been supplanted by Facebook Groups and no I'm not kidding. We've been a group since 2006, and so our solution-finding predates a lot of the more modern tools, and we've done meetups in real life, etc. If we'd formed up more recently, we'd probably be more active on Discord too.
The thing with forums was, even back in the day the widely available versions were insecure and the homebrew versions were unwieldy at best. I distinctly remember a day when, after a whole lot of drama with a different guild, noticing our member count was a negative integer, I posted a nasty message to our private area about some dude's wife to see if he was reading it. I got a whole lot of threats afterward, because he was! Ah, 2005. Of course a lot of that came though the server's ICQ, which would also be a Discord these days.
Forums tend to be an inelegant solution to the issue, and there are better tools now.
---
RED KNOWS WHERE I'M COMING FROM
"A new PvP Talent is available"
This is my favorite thing for my Wednesday night streams though. Any time I have dead air and I feel like I really need to say something, just ANYTHING… "hey guys, guess what?"
It's really annoying and yet I refuse to fix it. And so does Blizzard.
---
GREATFATHER KALCHEUS THOUGHT I WAS GONNA SAY WORLD PEACE
Q4tQ What do you want for Christmas?
This is a huge bummer but 2019 was no hyperbole, no contest, the worst year of my life so far, so I'm just holding my breath until 2020. In a not-at-all-metaphoric turn last night I tried to go out for one last appointment and the extension cord for the single thing of lights I mustered the will to put up somehow got inextricably wrapped around my car tire and as soon as I file this post I'm on the way to the mechanic for a surprise expensive repair. All I want for Christmas is a boring holiday where I stay in my jammies all day and nothing notable happens at all. That's it, that's the tweet.
We got the whole family a copy of Minecraft so that's going to be really fun. One of my aunts shipped me a Moscow Mule gift set I'm clearly eager to use as well. But other than that, yeah, blessèd nothing.
---
ARTHONOS IS ABOUT THE AESTHETIC
Q4tQ: Between the Vulpine Familiar and the Sylverian Dreamer, which mount would be a better fit for a Vulpera Rogue that chooses Night Fae as their Covenant?
I'm gonna buck the trend from the rest of the commenters and say Sylverian Dreamer. It's slightly weird that foxlike people would choose to ride on a fox to me, and the Familiar is just kind of… extra. It's bright and flashy and all over the place. It always seemed to me that the Dreamer has that kind of iridescence that also acts almost as camouflage in the right light, though I don't think the engine can actually handle that kind of shading. If so, that would make it doubly perfect.
Also, I'm glad to see I'm not the only one who uses specific mounts with specific characters. Same thing with pets — almost all my characters have a specific companion.
---
RED WOULD GET A GIFT CARD TO BANDANAS-R-US
Q4TQ: who, in the Blizzard Universe, would you give a Christmas present to, and what would it be?
I would get something pointy for Shandris but she already has plenty of those.
I'd get myself a really nice bottle of brew from Drohn's Distillery and pour out half of it for Saurfang.
I'd give Moira Bronzebeard a pair of very thick, fuzzy socks.
Khadgar would get some really good dark chocolates.
I would give Baine a really nice hunting horn.
I'd give Anduin a wind-up toy from Jepetto's, which he would play with a whole lot in his quarters where he didn't have to worry about being regal.
I'd give Malfurion a punch in the nose.
I'd give Lillian Voss a moleskin journal and some multicolor archival quality pens that won't smudge when she's on the road.
I'd send Illidan a hefty stack of comics, because I'm sure he's probably bored.
I'd get Brann Bronzebeard a Garmin, because he's always getting lost and he's too technologically incompetent to use a GPS app.