WoW
Jan 3, 2020 3:00 pm CT
All the mounts coming in patch 8.3 we can't wait to ride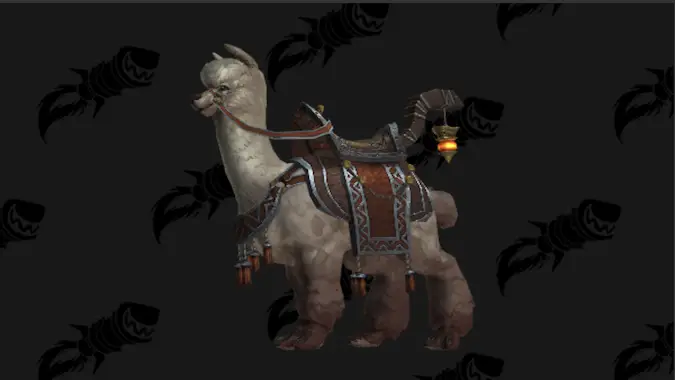 Battle for Azeroth has been a mount collector's dream. There are so many mounts that you can make a dent in what you need for No Stable Big Enough or the one which comes after — A Horde of Hoofbeats. As we look ahead to patch 8.3, our friends at Wowhead datamined all the mount listings for the patch. Let's take a look at what's been announced.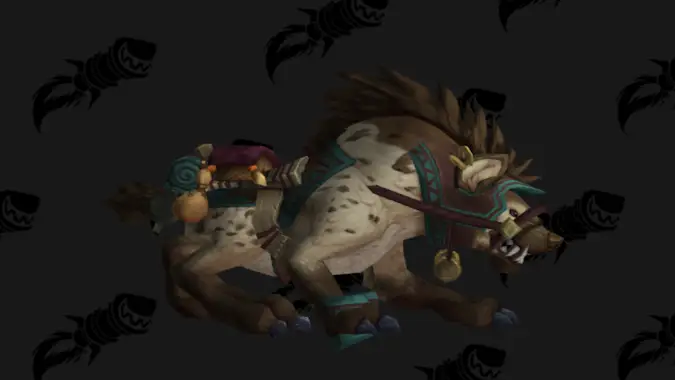 Racial Mounts
With the recruitment of the Mechagnomes and the Vulpera, each race has their own mount to collect. Mechagnomes have the Mechagon Mechanostrider and the Vulpera have Hyenas. Once you recruit these races to the factions, the mounts are available. It's reminiscent of the blossoms on the trees in the arboretum.
Mechanostriders seem to aggravate my motion sickness so I don't think I'll be using that one. I'm not real enamored with the caravan version of the hyena. It has a wagon top over its back. I get why they were designed that way, but it looks awkward. I far prefer this hyena mount. It looks fierce.

Jumping, flying and riding mounts
I am excited for the new alpaca mounts. Go to Wowhead and click on the mount special. Black, tan, and white alpacas were first datamined. There are now two more colors — light tan and gold. It appears this mount will be behind a faction grind — probably the Uldum Accord.
In going back to Pandaria and the Vale of Eternal Blossoms, two new flying mounts will be available. The first one is a petal pink and ivory Cloud Serpent.
This may be the rep reward from the Ragani Mogu faction or it could sell for a lot of gold. You are probably going to have to go through the grind of becoming exalted with the Order of the Cloud Serpent in order to ride it. If you didn't do this rep grind back in Mists of Pandaria, you can start it now to be ready to get this mount.
The second flying mount is called the Clutch of Ha-Li. Ha-Li is a rare elite which will spawn during a Mogu assault in the Vale of Eternal Blossoms. While the exact respawn timer is unknown, it appears on the PTR to spawn similar to Mechagon rares.
In the vein of creepy, a N'Zoth Serpent mount will be available. This is currently just the placeholder name. It will drop off the Adherrant of the Abyss in Stormsong Valley. Not much information beyond this is available. It's got teeth.
Generating a lot of interest is the Sandy Nightsaber. This light tan version of the classic Nightsaber design will be available from provisioners in both Boralus and Dazar'alor for 350 service medals.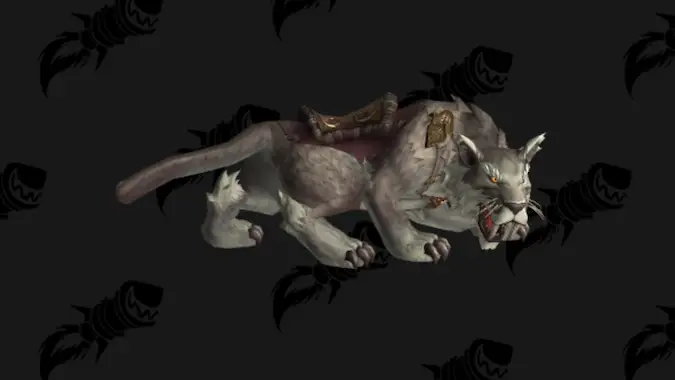 Other mounts announced
With PvP Season 4 coming, two mounts will be available. A Corrupted Gladiator's Proto-Drake is for general PvP while Arena and Rated Battleground players can get the Vicious White Warsaber for Alliance, or the Vicious White Bonesteed for Horde.
The Ny'alotha Allseer — an eyeball-covered jellyfish — and a true Void Dragon have been datamined, but there don't seem to be current models up yet. The Allseer comes with the flavor text of "To find him, drown yourself in the Circle of Stars."
The Void Dragon was datamined back in April but the model was removed. I think, of all the mounts coming, I'm most excited for this. We have the Twilight Avenger mount which comes from Island Expeditions, but we don't have a true dragon using the void colors. I'm betting this and the Allseer are found in Ny'alotha raid.
This is what's coming with patch 8.3. Back in August, I got No Stable Big Enough and so I wasn't all that interesting in adding 50 more mounts. With these new mounts, I may have to rethink that position.