What would the different weapon enchants in WoW smell like?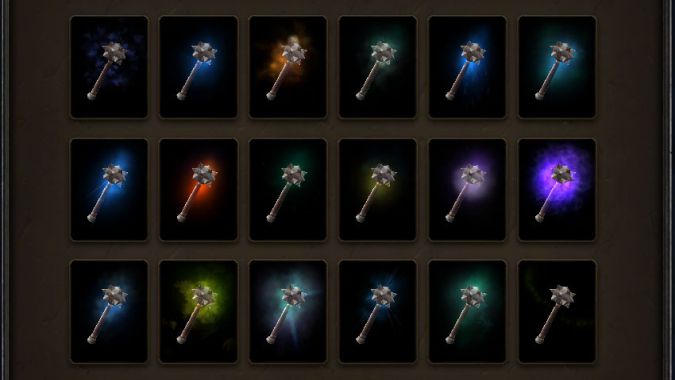 Sometimes, you wake up, think about what your day's gonna look like, and get back to the regular grind. Other days, you wake up and immediately think about the effect smell-o-vision would have on World of Warcraft enchants. No, I don't know what made me think of that. Not in the slightest. But it did make me start to wonder just what would the various weapon enchants smell like?
Would Fiery Weapon smell like a bonfire? Or would it take the "heat" aspect and smell like spicy food? Would River's Song smell like an actual river? Or would it smell like some sort of "nature-y" shampoo? And what about the ones that are less obvious? What the heck would Chronos smell like? Can you even smell time?
For my part, I think the easiest way to go about deciding smells is, first and foremost, based on the visual appearance. So, for instance, I see the Mark of the Bleeding Hollow and think it looks kind of like cinnamon candy. To me, that means it would smell like cinnamon. Does that mean I think the Bleeding Hollow smells like cinnamon? Heck no! But that seems like a good starting point for that one.
But if there's overlap on some — like how Berserking could also easily be cinnamon — then I think we go to the enchant itself. In the case of something like Netherflame, I think it would almost have a menthol smell to it, even though purple doesn't exactly scream "menthol" to me. But there are other purple enchants, and grape fits those better, in my opinion.
Enough from me, though. I want to hear from all of you. What do you think the various WoW enchants smell like? More importantly, how would you come across that decision? Appearance? Name? Gut instinct? Let me know in the comments!