What do you want out of a Diablo 4 beta?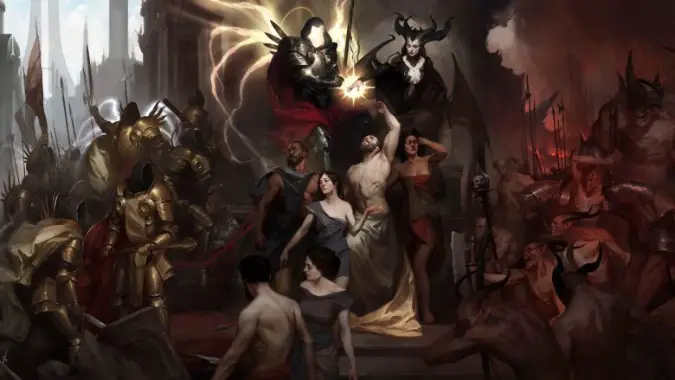 I mean, I want a Diablo 4 beta now. Right now. I want a complete, fully playable demo of the game delivered to my house so I can play it. I don't feel like I've been subtle or even tried to be subtle about how much I want this to happen. I think dogs in Texas heard me from the Anaheim Convention Center when they played the Diablo 4 trailer, and I went back and played the beta like four times and I still miss it. It's made playing Diablo 3 harder because it's not Diablo 4, and I can still remember playing the Barbarian and watching those brilliantly melded cutscenes.
Now, me wanting something doesn't make it automatically happen. I had to want to dual wield 2-handed weapons in World of Warcraft for like four years before it finally happened. But if I have learned anything from that utterly coincidental conflation of events it's that it could happen, and so, I'm sitting here desperately wanting Diablo 4 to release a beta test even when I don't think we'll see one this year. The game is still in pretty early conceptual development based on the posts from David Kim, so I simply do not expect it before 2021. But I'm willing to be convinced here.
That said, even if we did get it this year, there's the question of what would even be in it. What would you most want to see out of a Diablo 4 beta? Do you think it's going to be complete and playable, or just a few chapters? Will we get all five playable classes that they've been talking about since PVP? How long should the beta last? Do you think it could happen this year? Maybe near the end of the year, after Shadowlands is out?
Maybe I'm totally wrong and they're further along on development than I have guessed and we could see a fully-fledged (if limited in scope) beta test by this summer. Or maybe there won't be a Diablo 4 beta at all? I'd hope that there will be, but it's possible they won't go with a public beta, or would keep it confined to a few locations to keep the story unspoiled. What do you all think?