The Queue: This is a very silly Queue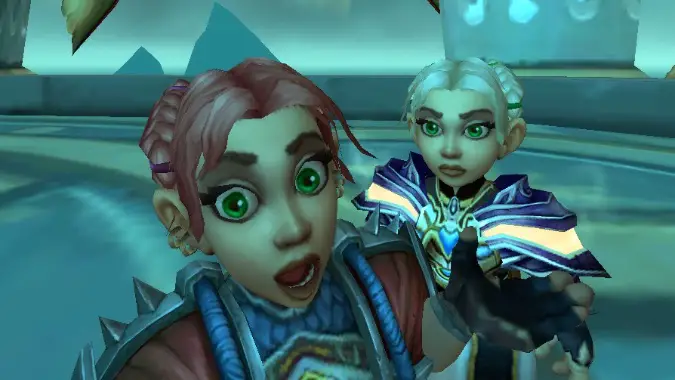 It really, really is.
---
DISHSOAP ASKED:
Q for the Queue
Would you like to see some newer features brought back into old content? What features would you like to see, and what purpose would they serve? We've got dailies/invasions in older zones now, so why or why not?
My eye is on the flight master whistle, if it could be added to old content should it come at a cost and what would that cost be? Questing or seeking out major flight points manually? A new achievement similar to pathfinder? What if there was an increased cool down for older zones?
You asked and then you answered. Every time I'm in the old world, there's a point where I go to click on my flight master whistle and then… I remember.
I remember and then I get on my mount and manually fly away. It's horrible.
---
KALCHEUS, TOTALLY NOT CORRUPT ASKED:
Q4tQ: Why are the HoO bosses still there? Didn't we kill them? Or did we just beat them into submission?
You say this like you don't realize that dungeons reset on a regular schedule. They've clearly just respawned.
---
Gnomes are very clever… but not always very wise. Which is a roundabout way of saying that I'm sure this has happened at some point or another.
But I like to think we could be a bit more clever about it. We could build stilts! Pogo sticks! Robot suits! We can do better than three Gnomes in a trenchcoat.
---
KALCHEUS, TOTALLY NOT CORRUPT ASKED:
Who are you rooting for in the big Sportsball event this weekend?
The only reason I know there is a sportsball event this weekend is because it came up when my D&D group was trying to plan a weekend game.
---
ENO ASKED:
QfLiz: How's Anne Stickney doing?
There is a small bird at the office that greets me occasionally by staring getting annoyed and angrily attacking the window

I have dubbed him Flappy the murderbird

— Anne Stickney 💙 (@Shadesogrey) January 30, 2020
In short, I think she's having a great time. And the fact that she wrote that tweet proves that she has not yet be murdered by Flappy.
So she's doing just fine.
---
SPENCER MORGAN ASKED:
Q4tLiz: are dachshunds just bassets who got facelifts?
I'm starting to wonder if these questions are made with the intent to belittle these beautiful doggos. All doggos are good doggos, no matter their shape and size. How can you say no to a face like this?
This is Moose. He just confirmed that pupils can dilate because of love. Sneaky tongue slip as well. 14/10 would give the world to pic.twitter.com/zE9HU3nHHI

— WeRateDogs® (@dog_rates) August 17, 2017
Anyway. Smol Liz had a miniature Dachshund named Dianne. She was a Christmas puppy, and she was demanding and spoiled and I loved her.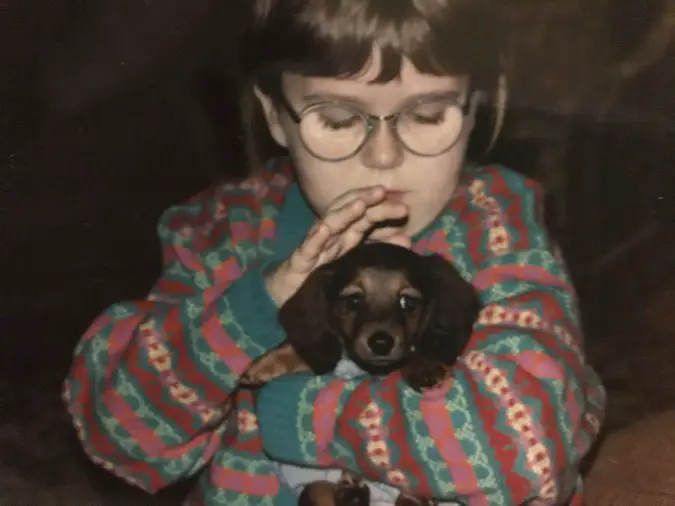 How could you say no to that face?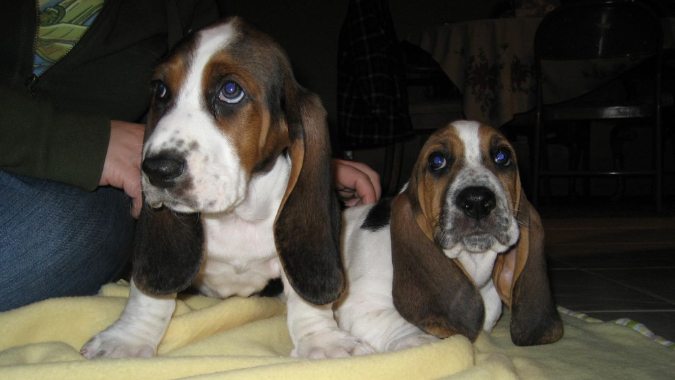 And how can you say no to those faces?
None of these beautiful creatures need cosmetic surgery. They are all perfect just as they are.
So… I guess that's all for today. Carry on with your questioning, Queuevians — I'll see you next week.