What's the best battleground in World of Warcraft history?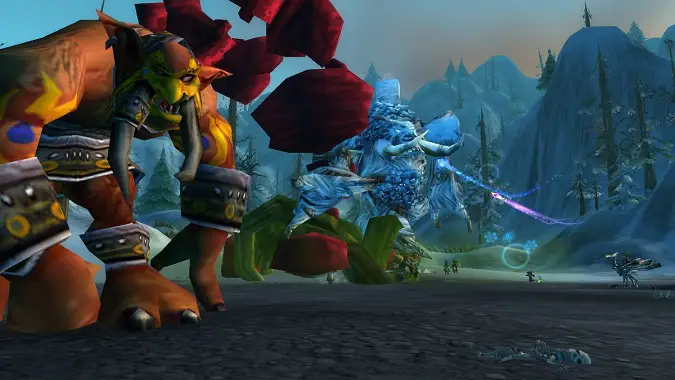 Before I make you all freak out by saying Strand of the Ancients is the best battleground in the history of World of Warcraft — a statement I don't actually believe, to be clear — let's talk about why battlegrounds are fun. What do you enjoy about them? What makes one fun for you?
For me, it's chaos. I like the complete madness of Alterac Valley when it's on, you know? The surge of a crowd of Alliance smashing into a line of Horde, Orcs screaming out war cries while they charge, a Gnome popping out of the shadows to try to assassinate that Tauren Shaman with her daggers. I'm not big on Capture the Flag mechanics, personally. Objectives are… well, some people like them. But I never have. So for me, the best BG is probably Alterac Valley, even all these years later — because ultimately, outside of killing the enemy boss, the only real objective is killing each other.
That being said, Arathi Basin was a favorite for me when I was playing Horde. I don't know why, exactly, except that so often the objective of capturing a base was inextricable from the objective of crushing a lot of Alliance faces on my Tauren, and that was a kind of fun I really miss even to this day. There was never a BG I found more fun than Arathi Basin when both teams converged on the Farm or Lumber Mill or Blacksmith and just started ruining one another, until one team was eventually pushed out in thick fighting.
So now that I've shown my colors, so to speak, what about all of you? Are you big flag cappers, fond of Warsong? Maybe you actually did love Strand of the Ancients? Or one of the new BGs over the years, perhaps? I kind of enjoyed Seething Shore the last time I played it, so maybe I just need to give it another chance. What's your opinion on the best BG we've ever had?