There were several plot twists in this weekend's Blizzard Watch D&D stream, and I'm not going to tell you what they were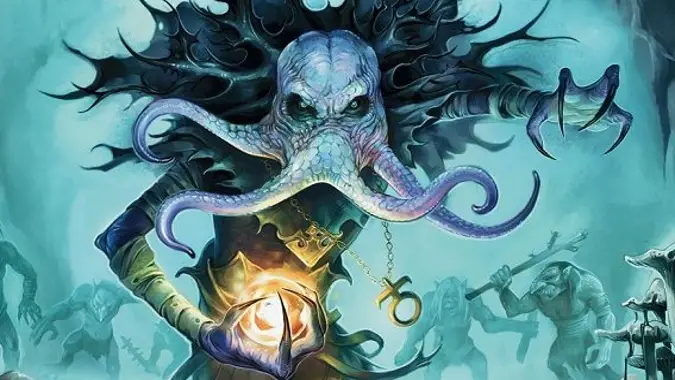 This weekend we played D&D, and things got kind of crazy. I'm not going to spoil it for you — you can go listen to the show, recorded by our excellent Joe "Lodur" Perez himself, and find out what happened — but I will recap what I can for you. Our party of adventurers finally made their way to Sigil, the City of Doors. Mischief, our Tiefling Rogue, followed directions from the Tiefling Paladin Caution and led the group to find a mysterious ally who turned out to be pretty unusual. That ally had powerful magic on his side, and he revealed some secrets about members of the party that they weren't expecting.
He also provided them with a Planar Key that allowed them to use the portal in his magical geodesic dome to return home to the Prime Material Plane, specifically the magical city of Piador, where Wilyur Rustspark taught magic before being kidnapped… sort of. What do I mean by sort of? Well, you'll have to listen to the podcast to find out.
Let's take a moment to celebrate our cast of characters and the folks who play them each and every week.
They reacted quickly on the fly to some fairly shocking revelations and I couldn't be happier with the way they all stepped up. It's fun to DM for these fine folks. No matter what I do to them — kidnap them in medias res, send a giant lava dragon at them, send them to another plane of existence, reveal secrets about their family or even themselves that they didn't know — they work with me and keep the story rolling. I think the next session is going to be very very interesting indeed.
If you'd like to catch up on all the hijinks, we have a bunch of episodes for you to listen in on.
So yeah, if you're at all interested in listening to us play D&D, I encourage you to check it out. If it's not Mitch's bard Fizzl having his curse of speech removed for an hour, or Deb's cleric Mediel shocked to see Duergar talking to other Dwarves, or everyone getting directions from a huge demonic monster who was surprisingly friendly, or even more spoilery aforementioned twists people didn't see coming, it can be a wild ride. Even if I forget to do my voices sometimes.