Heroes of the Storm's next in-game event is a tribute to Ancient Greece and the rise of Hellenistic Myth in fantasy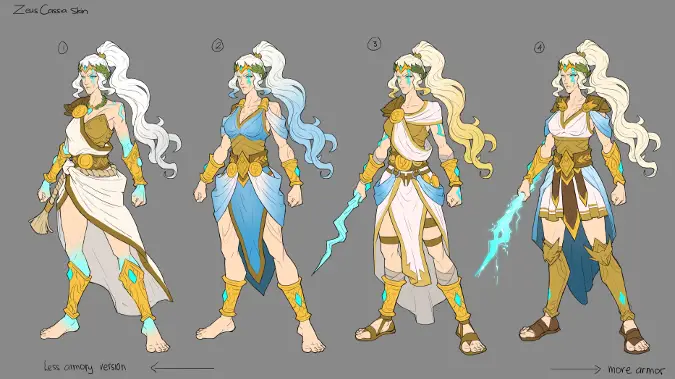 I want to be honest and admit that I rarely play Heroes of the Storm nowadays. I don't feel alone in that — we asked back in September if Blizzard was quietly killing the game off, and since then, it hasn't felt like that was a bad question to ask. But while I mourn for Heroes as a competitive esport, I do love what they do with new skins for the various playable heroes. And this particular batch, with a Zeus-inspired skin for Cassia, a Hermes skin for Tracer, and Pegasus and Cerberus mounts for the game, it's just designed for me.
In the past couple of years we've seen D&D supplements that hearken back to Greek Myth and even big CRPG offerings like Asassin's Creed Odyssey and the revamped God of War, and there are upcoming games like Gods and Monsters coming out to keep that focus alive. It definitely feels like we're seeing fantasy detaching from that Tolkien-based Norse Myth influence and bringing more of the Classical Greek myths and legends into modern gaming. I'm personally very excited about this, and seeing it in Heroes of the Storm makes me pretty happy.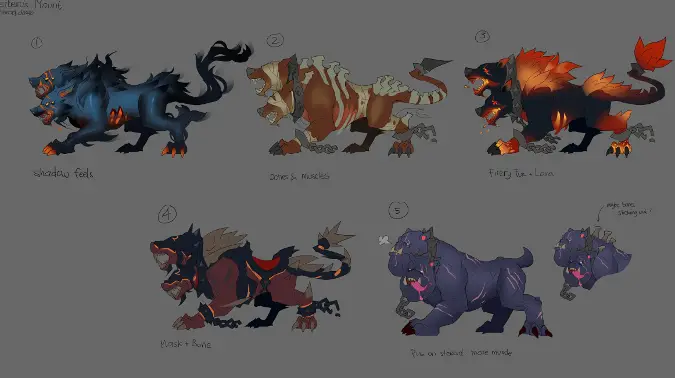 A beautiful influence
This isn't to say I don't love me some Norse influence — one of the things I loved about 2017's God of War was seeing the mix of the two. Still, look at that Cassia skin. Just making me think of what Greek Myths would be like if Zeus were a woman by itself is an amazing idea, frankly. We're kind of an all ages site here, so I can't really speculate on how Zeus would have seduced Leto if he'd been a woman, but I suspect there would have been a lot fewer offspring of the God of the Sky. The Hermes skin for Tracer is nice too, and I absolutely adore that Cerberus mount.
I've always felt like World of Warcraft missed its chance when it came to a more diverse mythological influence. Sure, we get Titan facilities modeled after real life cultures — Uldaman is generic, but Ulduar is fairly heavily Norse inspired, Uldir is definitely Egyptian in theme, and both Mists of Pandaria and Battle for Azeroth saw Titan facilities based around Asian and Mesoamerican cultures. But while one could argue that the Seat of the Pantheon is definitely inspired by Greece, and thus the actual Titans bear some resemblance, we've not gotten a lot in game like these mounts and skins with their so specifically and delightfully Greek inspiration. With Ancient and Mythical Greece coming to the forefront of a lot of games, I'm very happy to see Heroes take some inspiration from there, and I'd love it if we saw an entire raid tier with Hellenistic looking architecture as well as weapons, armor and tier sets.
Dragons are great. I love dragons — but just once, World of Warcraft, throw a Hekatonkheires at us. Let's get nuts. Do a whole expansion of flowing exomis and sandals, of Gorgons and man-eating Horses. Have an ancient Nephalem ruin in Diablo 4 pop up that's heavily based in Bronze Age Mycenae and Minoan culture. Go for it, guys, this cool art doesn't have to be limited to Heroes, and you could definitely get some great ideas for storytelling tragic moments from the Greek Myths. People get turned into crickets because the goddess of the Dawn didn't think things through, it's crazy.