Want look like a Warlock or wear OWL team jerseys in Animal Crossing: New Horizons? We have some codes for you!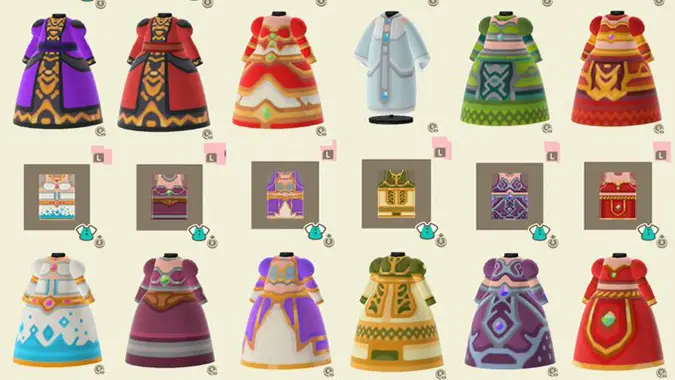 If you're taking a break from playing WoW or any other Blizzard games, you're probably filling that time by playing Animal Crossing: New Horizons. But what if you could also maintain your allegiance to Blizzard's repertoire while whacking trees and talking to a disturbingly creepy Easter bunny? With the game's custom clothing system, you can!
Before you try to enter any of these codes, know that you must be far enough in the game to unlock the Custom Designs app on your NookPhone. That app will let you input the QR codes via connection with the surprisingly useful real phone app. For most of these, you'll need clothing shop — which can take several days of play time before you unlock it. Once you have it, you can head to the computer in the back and input these unique codes.
KuridelBlack on Twitter made a whole assortment of Warcraft outfits for you to enjoy on your villager. They have everything tucked away in their creator code MA-2515-7855-0816. If you visit their page, you can take those designs, wear them, and cosplay your favorite classes. The Warlock and Priest robes would be my personal favorites, but they've got a ton in there.
https://twitter.com/NerdyGirlArt/status/1244253007983730690
For Overwatch fans, there's a really cute D.Va NookPhone design you can grab from Diskette with the code MO-8WJR-NR05-8C5D. You can look like a more fancy version of Mercy with this kimono using the code MO-427L-LDP9-3PKL. There are also a ton of Overwatch League designs that you can pick up too. NerdyGirlArt on Twitter put together the Atlanta Reign jerseys for both home and away. The codes are in the Tweet above, but you can find all their designs using the code MA-0109-3955-0297. Dot Esports put together a short list of other OWL designs, including a Houston Outlaws hoodie, and a Paris Eternal tank top.
Some people have posted their designs on the WoW subreddit, but didn't include a code. You can however go in and draw this Horde sweater yourself if you want, pixel by pixel. In the comments, someone also posted some paintings of Illidan and Wrathion with their QR codes.
If you have any designs, please share them in the comments. We're all desperate to look fashionable on our new islands to impress our residents. I also need some good wall art. And if you're one of the people not far enough in the game yet, don't panic. You'll get there soon, and you'll have all of these sweet designs waiting for you!