WoW
Apr 13, 2020 2:00 pm CT
How to find out if you're in the Shadowlands alpha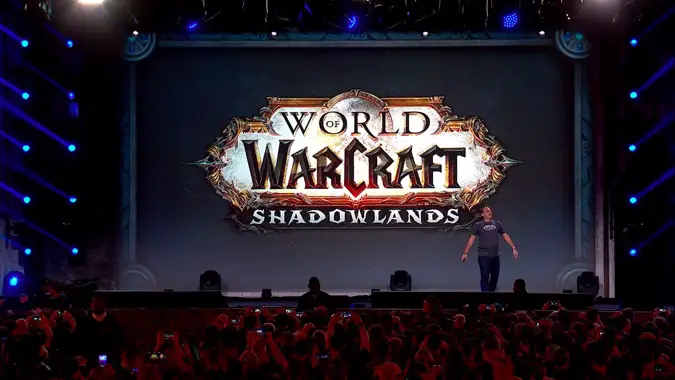 The Shadowlands Alpha has begun! If you're like me, you're envying all of those streamers in alpha, and wondering, " but am I invited into the alpha?" Here is how to find out.
First, don't worry about checking your email. Definitely don't go to any website offering alpha access. Players selected to participate in this type of event are determined only by Blizzard, whether they're influencers or people who just signed up for it. Any emails, websites, or anything else that provides you with a link to access are pure scams for malicious purposes. Never click on this type of link. If something asks you to, never enter your Battle.net account ID or any other confidential information — credit card, address, name, etc.
The only way to determine if you are in the alpha is through Battle.net, and it's easiest to spot in the launcher. Above the PLAY button, where you select VERSION, either World of Warcraft or World of Warcraft Classic or a PTR version, you will see alpha in that drop-down list, like so: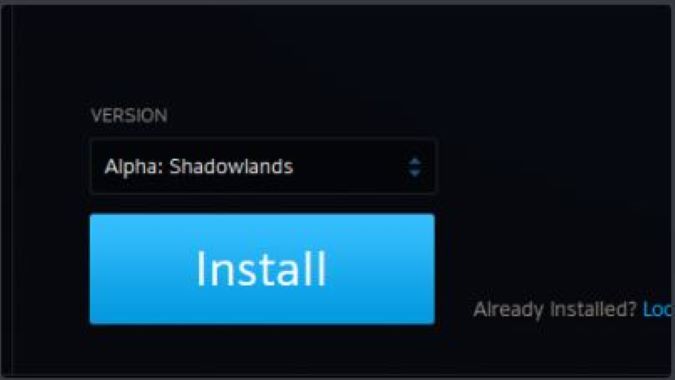 If you have this, click Install and enjoy!
If not, all hope is not quite lost. First, make sure your launcher is up to date — not that any of our staff was lax in updating. You can also double check on the Battle.net website, but there's a twist there. On the launcher, the alpha is clearly listed as Shadowlands, but on the website it's listed as an alternate PTR for Legion — no typos, Legion. Each is differentiated by number with the actual PTR usually being the lower number. This can vary, depending on your participation in past PTR or alpha cycles, and of course eventually it's going to show up on the launcher if you're going to play!
If you're in, congratulations! You have a solemn duty to play, explore, and provide feedback in a way that a Blizzard developer will listen.
If you don't have alpha, not to worry — this was only the very first round of alpha invites. There will be more, and there will be beta. To ensure you are on the list of potential invites, sign up on the World of Warcraft Shadowlands homepage. Just choose to Opt-In. Instructions can also be found on the Blizzard Forums.
Good luck, and hope to see you soon on the other side!