Where is your focus going in World of Warcraft?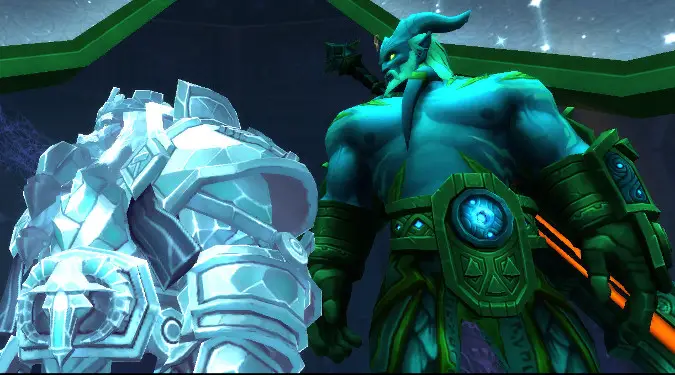 Lately I've kind of gone alt crazy in World of Warcraft.
I'm not really focused on Battle for Azeroth's endgame. To be honest, I'm emotionally done with this expansion — the storyline didn't gel with me and I ended up deciding to switch mains due to it. Having leveled several potential mains for the next expansion, I'm not in a head space to dedicate a lot of time to gearing any of them up seriously before Shadowlands. So, I'm focusing more time on classes and races I never really play all that much — trying to decide between another Paladin, my neglected Shaman and Hunter, or something entirely new. I mean, perhaps now is the best time to try and level a Warlock, right?
I know the answer is no for me, but you're here, and I can ask you, right? You guys often do things in ways I'd never think of and it feels like a good time to get your opinion, or at least your stories. What are you focused on right now in WoW? Your alts? Your main? Achievement runs? Hardcore raiding? What's the most compelling use of your time in-game?
Are you concentrating on getting a lot done on your main, checking off that list of things you wanted to achieve? Are you kicking back and letting yourself coast, or doggedly pursuing that one thing — that mount or achievement or raid boss you've been going for all expansion? Or are you like me, spending most of your time flitting from option to option and more concerned with leveling up as many potential options as possible so that when the next expansion comes along you'll have a host of characters to choose from?
Let me know, it'll make my own decision easier. I mean, I know I'm not going to play that Warlock, or a Priest, or a Mage, but there are plenty of other options — Demon Hunters sound fun, and there's my old Monk from the leveling stream I could dust off and get to 120 before the next expansion. Or I could always just pick one and focus exclusively on it. What do you all think?