When does Overwatch's Lunar New Year 2021 event start?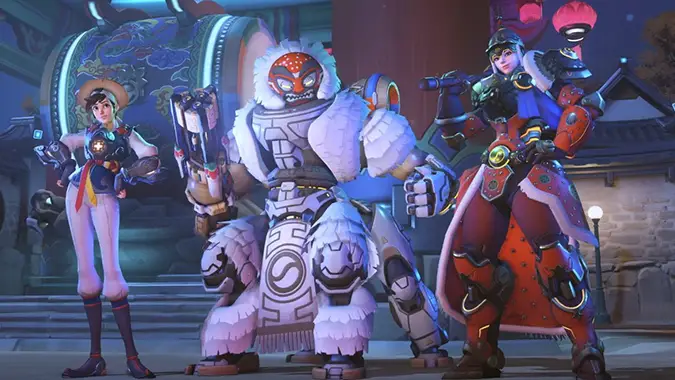 Overwatch's Lunar New Year event always happens just after we tie a bow on the previous year. It's an in-game event that celebrates the Chinese New Year with tons of new skins, voice lines, sprays, and more. In 2021, we'll be ushering in the year of the ox. Here's when the game's event should begin and what we might be able to expect!
Typically, the Lunar New Year event starts in mid- to late January and goes on for a full month. Lunar New Year 2021 will likely arrive in the game around January 19 through 22, depending on whether or not they launch it on a Tuesday or a Thursday. The event has shifted around before, so it might be a week before, but generally that's when you should expect to see an announcement from Blizzard.
Lunar New Year introduces a red and gold themed version of the Lijiang Tower map as well as the Capture the Flag mode. If you're feeling particularly adept at flag running, you can even play the Competitive version of the mode and see what rank you get.
Regardless of what you play though, everyone will get access to the Lunar New Year loot boxes that contain a huge list of cosmetic items for your favorite heroes. In the past, we've gotten beautiful skins for Mercy and Pharah, warlord skins for heroes like Reaper and Reinhardt, and an incredible face changer skin for Sombra. It's also the event where Blizzard gave us the McCree highlight intro where he sets off a bunch of fireworks and doesn't look at them.
If you've been waiting for an excuse to hop back into Overwatch, the Lunar New Year event is a good reason to come back and earn some goodies. We could see some really stunning ox skins for heroes like Reinhardt or maybe Roadhog. You don't want to miss that, do you?