The Queue: Screaming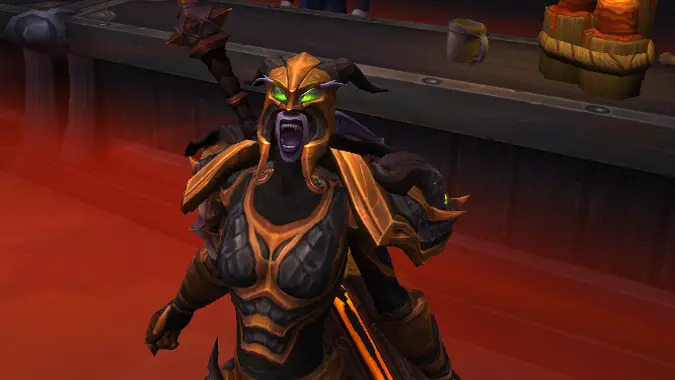 Life is just such a dumpster fire right now.
This is the Queue. Let's try and distract ourselves.
---
RIPTIDEZ WANTS TO TALK ARTIFACTS AND SHADOWLANDS LEVELING
With the ability in the forthecoming expansion to level entirely 1-50 in a previous expansion, could Blizzard bring back artifacts fully (AP, unlocks, abilities) for leveling 1-50 via Legion? I never understood why they removed the abilities when they could have just level capped them.
Yes, but that would make Legion the most powerful expansion for leveling 10 to 50, and would mean that pretty much every single player who was serious about leveling up would want to level through it and get the Artifact. There have been repeated discussions on Reddit about whether or not Legion legendaries are going to be rendered inactive in Shadowlands — as of right now I don't know, as the Reddit thread saying it was going to happen was later pointed out to be a level 1 character on a server where mount speed was variable, which is certainly not the Alpha.
But in general, making it so doing Legion got you an uber-powerful weapon from level 10 to 50 would likely make that expansion the best one for leveling, and they want all expansions to be relatively comparable, so I can't imagine they're going to do this.
---
MOVEWOW HAS A THEORY
Khadgar is playing everyone. He only wants you to think he's a bad Mage in order to catch you of guard. Think the 1970's Columbo detective. :D
He's doing a fantastic job, the way he's done sweet bleep all this last expansion? He's got me completely convinced. The man's a genius. I will literally not believe he's a talented mage who knows what's going on no matter what he does next.
---
KALCHEUS ASKED TWO D&D QUESTIONS SO I'M GOING TO ANSWER THEM BOTH
Q4tQ: DND Beyond is saying if you prepurchase Mythic Odysseys of Theros it'll be available on June 2nd. But the release date for the physical book is July 21st. Is this something being done due to the current real world pestilential situation, or does DND Beyond normally release digital copies of sourcebooks early?
Q4tQ: It sounds like Wizards is going to announce a new-for-5e published campaign setting next month. What setting would you like to see updated for 5e? Or would you prefer a new setting?
Question 1 — I don't remember if they did this with the Eberron book or not, to be honest. Either way it's a pretty smart move. With people unable to travel as freely, getting some eyes on the book now could help with sales later and it'll help people playing online.
Question 2 — Mystara. Also known as the original D&D known world and the setting for modules like Keep on the Borderlands, The Isle of Dread, The Palace of the Silver Princess, and the amazing D&D Gazeteer series with nations like The Grand Duchy of Karameikos, the Principalities of Glantri, the Empire of Alphatia, Thyatis, Darokin and others. It was and is one of my favorite D&D settings of all time.
---
MISTAHJAY ASKS ABOUT SIGNAGE AND VISIBLE TEXT IN WOW
It's completely gibberish, on purpose.
---
SJHAWK ASKS ABOUT CLEANSING CORRUPTED GEAR AND ECHOES OF NY'ALOTHA
Q4tQ: Now that we can buy corruptions for echoes, should we also receive some Echoes back if we cleanse gear? In the same vein of how we receive Titan Residuum when we scrap or de azerite gear.
Should we? I'd be fine with it. Will we? I don't think so, no.
---
FALRINN WANTS TO COME UP WITH BASELESS SPECULATION
Both Joe and I talked about this on Lore Watch recently, and I think we covered most of these options. Well, not the one where the Arbiter turns out to have always been Azshara, that one's new to me.
Other possibilities could be to assemble a whole squad of ticked off people that hate both the Horde and the Alliance, usurping and/or replacing Elune (Joe in particular liked that idea), conquering the Void Lords (yes, she's that sure of herself), seizing control of the various Titan facilities on Azerith to reoriginate the whole planet, and maybe Murlocs? Somehow?
My money is on something completely new though.
Okay, y'all, I'm going to go back and keep screaming now. Take care and be as safe as possible please.