Minecraft Dungeons is surprisingly Diablo-like, but it won't keep you coming back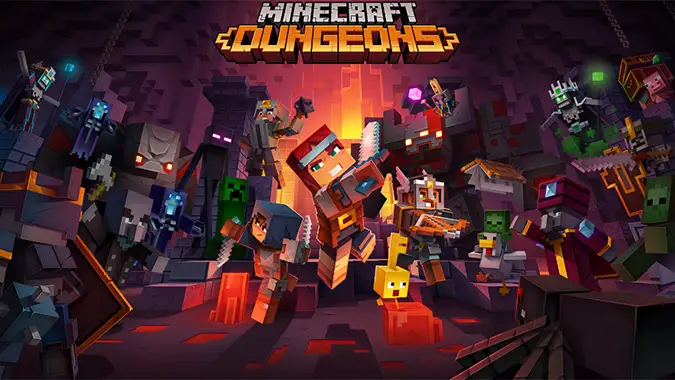 If Minecraft Dungeons accomplishes anything, it makes a strong argument for more games like Diablo. Action RPGs have been around forever, but it still feels like there's more to uncover within the honed loop of carving through monsters for loot. It's a compelling example of how you can transform the dark fantasy themes of games like Diablo, Path of Exile, and Wolcen into a lighter experience that's no less satisfying.
But Minecraft Dungeons only makes it so far on the path to reaching the borderline-unhealthy highs of Diablo. It feels like putting a glove on at first: the weapons swipe, the enemies chase, and the loot plops — but the reward for doing so feels empty. Minecraft Dungeons replicates the same exercise in monster cleanup that action RPGs have canonized, but it offers little reason to keep doing it. Allow me to break things down.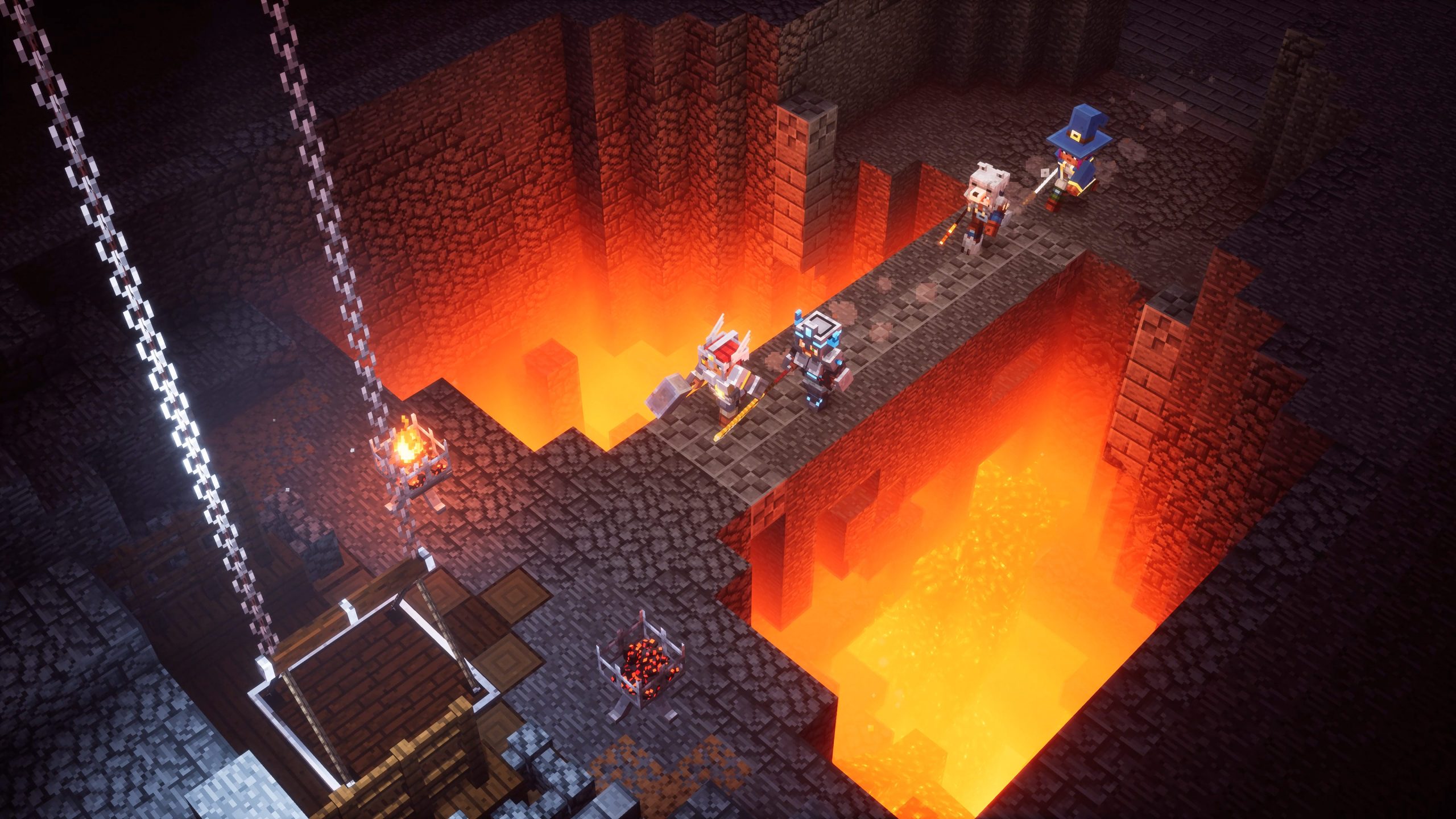 Minecraft Dungeons is a little too simple
The game is broken up into separate levels — each themed after different biomes in the original game — with a slowly building roster of enemies. There are bow-wielding skeletons and explosive creepers, and there are also ally-buffing witches and monster-summoning necromancers. Most of the enemies slot into the same types you'd see in Blizzard's fiction, but with a playful look. Instead of introducing enemies with special affixes that you have to work to counter, Minecraft Dungeons largely pummels you with a lot of enemies instead.
And it never really gets more complicated than that. Because the game doesn't ask a lot of you other than figuring out how to survive hordes of enemies while maintaining your health and arrows, you're left to crush your way through the same enemies in different locations for the game's incredibly short three- to four-hour length. Of course there's an Adventure Mode where you can go back in for greater chances at loot, but much of the game had me wondering why I'd bother.
Unlike in Diablo, Minecraft Dungeons doesn't have classes, skill trees, or abilities. Your gear dictates how you'll fight. A hammer will slam enemies much slower than two sickles. You also get access to three artifacts, or items that become three keybound abilities. For much of my run through the game, I had a pair of boots to periodically increase my speed, a rocket I could send out to explode several enemies, and a pet wolf to fight by my side. Combined with your ability to enchant weapons and armor with bonuses like lifesteal and multi-arrow shots, you can create some fairly devastating combinations that chew through enemies.
The problem is that they all begin to feel like fancy versions of the same thing: a way to cleave through the 20 or so enemies that the game throws at you until you reach the end of the level. What's worse is that going off the main path doesn't often reward you with anything notable. Sometimes you'll find a hidden dungeon, but these areas are one or two rooms long and give you a chest that will more than likely spit basic loot at you.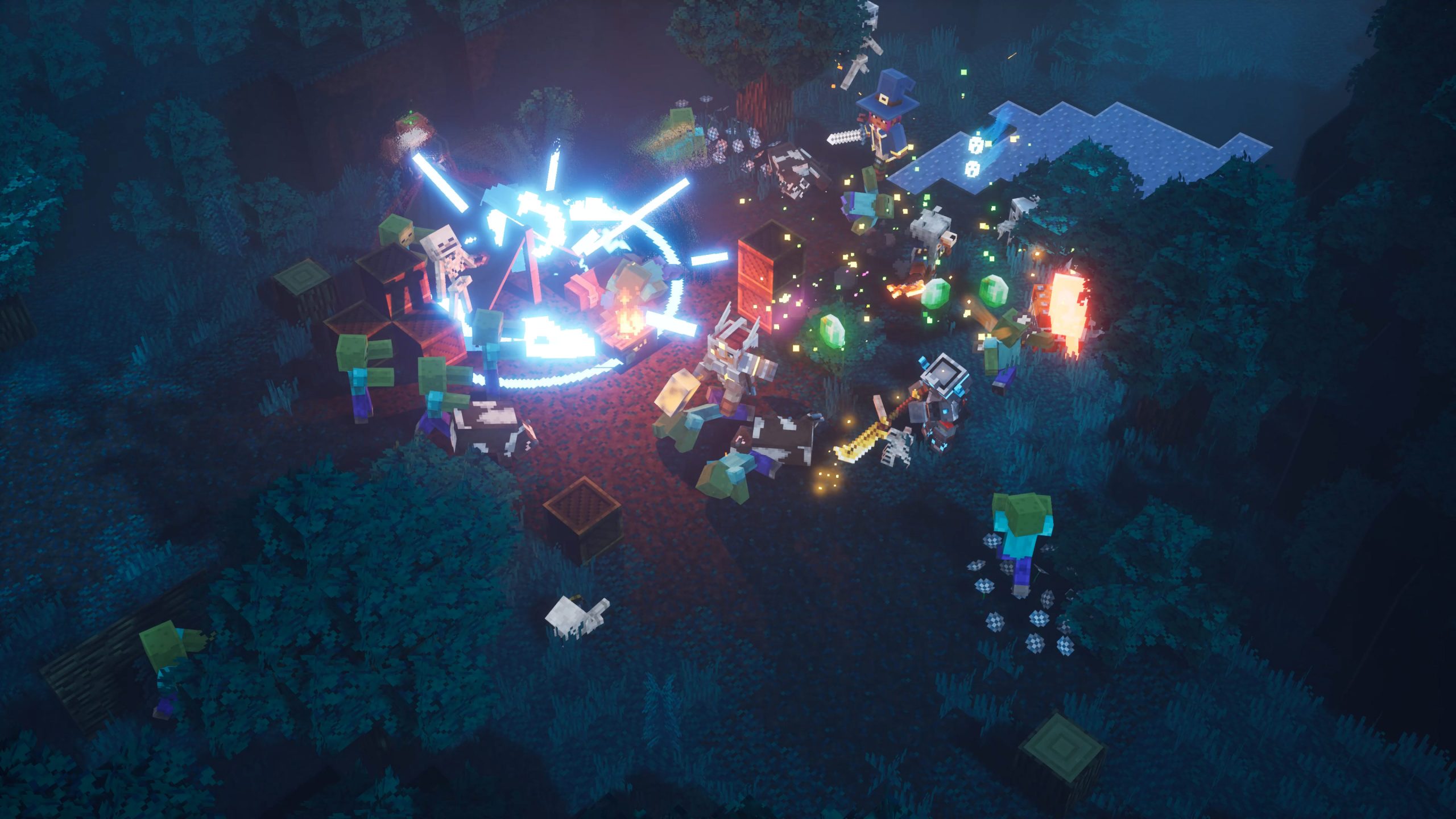 Minecraft Dungeons is tragically close to Diablo
Minecraft Dungeons is Diablo if the ways to entice and reward you weren't fine-tuned in a way that gave you a sense that what you're doing has weight. You spend too much time in the game fighting enemies to be given loot that isn't exciting or isn't a clear enough upgrade. Nothing about the encounters demand that you find a way to tackle them differently, even if the game's equipment suggests that you'll be experimenting with builds like you do with Diablo 3's skills. What's left is a game that doesn't know how to keep you engaged, despite having the probably-hard-to-recreate working core that's basically required in any game like this.
To call Minecraft Dungeons a "Diablo-lite" game feels incorrect. There are ways to do that and probably games that already have in the mobile space. Minecraft Dungeons is incomplete Diablo. It's the kind of game you'll try with friends because it's free with Microsoft's PC and Xbox Game Pass and realize that there's nothing worth staying for. It's tragic how close it is to the kind of game that has that elegance that the non-Blizzard games so often misunderstand. It's not unfixable — future updates could tweak loot drops and add unique enemies — but for now, it's not worth investing your time into over just loading Diablo 3 back up.