Games to play while we wait for Diablo 4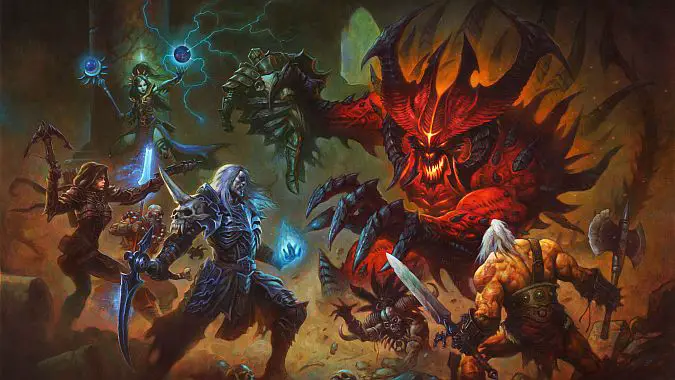 Diablo 4 is almost assuredly on its way. But like many of Blizzard's games, it'll probably take some time. Here are some games to play while you wait for the next game in the Diablo series.
Path of Exile
The most obvious choice is Path of Exile, if only because it's free to play and designed to be as close to Diablo as you can get. The game has been around for a long time and therefore has a lot of dedicated players, so you won't be wandering the game world alone. It also evokes a lot of the dark fantasy feel you get out of Blizzard's game. Like Diablo and other action RPGs, you roam around collecting loot and improve your character in a vast skill tree.
If you're looking to play Diablo, but you've burned through the existing content ten times over, you really can't go wrong here.
Grim Dawn
Grim Dawn is a PC action RPG just like Diablo. It carries the same dark fantasy vibe and generally functions just like the game it's based off of. You'll find tons of quests and skills, and monsters to engage with. The game also has a lot of classes to choose from, with class and mastery combinations that offer a lot of variety.
Buying the game and all of its expansions can be a bit expensive, but judging from the people who really get into it, it's worth it.
Torchlight
Both Torchlight and its sequel Torchlight 2 are still available and hold up well in 2019. Runic Games set out to make a slightly more charming version of Diablo and they nailed it for the most part. While these games aren't for everyone, they definitely touch on what makes Blizzard's games so compelling.
The best part is that they're both relatively cheap because they've been out for a while.
Warhammer: Chaosbane
Warhammer: Chaosbane just came out and though it's getting mixed reviews, it might be what you're looking for. It's a (kind of) Diablo-like game for anyone who's super into the Warhammer fantasy universe. You can't really go in expecting something entirely unique and genre-bending, as it seems like a pretty standard action RPG with modern design ideas. If you really need to just dig into a game like this, consider Eko Software's latest.
And we're still waiting for news…
For anyone who is patient enough to wait for Diablo 4, we'll probably hear more about it at this year's BlizzCon. It's likely that the mobile game Diablo Immortal will be available in between. For right now, we only have speculation and ideas on what the fourth game in the series will be. Hopefully it'll be playable in some capacity soon.