Is Lilith the villain of Diablo 4?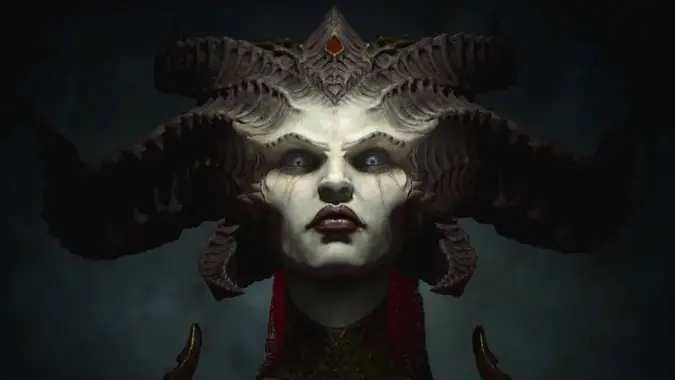 The answer is a resounding maybe.
Characters like Lilith and Inarius have been in the background of everything that's happened in the Diablo universe without ever having appeared (okay, technically Lilith made an appearance in Diablo 2 as an Uber boss, but not canonically). Diablo 4 seems set to change that in a big way, with Lilith being the subject of the cinematic trailer, and Inarius having made a blink-and-you'll-miss-it cameo. Given the blood-soaked nature of Lilith's return to Sanctuary, any reasonable person would be wondering if she's set to be the Big Bad. No matter what, this is an appropriate time for humanity's parents to return to the scene, because the ultimate point of Diablo 3 was a question with no easy answer: What happens when humans are as powerful as the races that birthed them?
The interesting thing about Lilith as a potential villain is that, the last time that question was relevant, she was on humanity's side. When Nephalem — the offspring of renegade angels and demons, and the precursors of modern humans — first appeared, they were as (or more) powerful than their parents. The great fear was that Nephalem would not only attract unwanted attention from both sides of the Eternal Conflict, but that they'd eventually supplant them as well. Talk grew of destroying them to prevent that from ever occurring, and Inarius was among those who wondered if that was the best option. Lilith couldn't bear the idea of her children being slaughtered and went on the offensive, killing all of Inarius' followers. Inarius banished her from Sanctuary, but finally concluded that destroying the Nephalem wasn't right. (So yes, Lilith and Inarius are exes and Inarius got the kids in the divorce.)
So Lilith outwardly seems like an odd fit for the villain role, but her motivations weren't entirely benevolent. If the Nephalem were more powerful than angels and demons, she reasoned, then they could bring an end to the Eternal Conflict she despised so much. In that vein, the gory nature of her reappearance may be predictive: She needs humans, and it suits her purposes to have them around, but she's not that concerned about their welfare.
There are a lot of potential outcomes in which she's equally useful to the Nephalem (though not necessarily trusted), or winds up at the business end of an axe. It's going to be a while before we know.